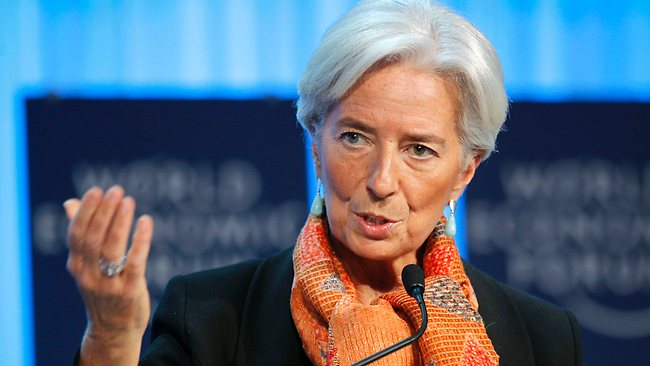 Athens, October 9, 2015/ Independent Balkan News Agency
By Spiros  Sideris
The Head of the International Monetary Fund (IMF), Christine Lagarde, requested further pension reforms and changes to the way banks are managed.
Responding to a relevant question in Lima, Peru where the annual IMF general meeting is held, Ms. Lagarde that Greece's debt is unsustainable since the Fund's position on the issue has not changed since last July when it published its last sustainability report.
Lagarde added without making excuses: "If the IMF does not see Greek debt relief, it will not participate in the program".
She underlined that the IMF is willing to assist Greece following the relevant request submitted by the country's government.
She noted however that a necessary precondition in order for the IMF to grant assistance to Greece is the adjustment program to stand on two pillars.
The first concerns the adoption and enactment of major reforms. Adding that the country should proceed with major reforms to the pension system but also on the front of bank governance.
The second pillar relates to debt sustainability and initiatives should be undertaken restoring the country's debt to a sustainable path.
The Greek Finance Minister who is in Lima, Peru as Head of the Greek delegation is expected to hold talks with Ms. Lagarde on the open issues.
French Finance Minister is optimistic
France's Finance Minister Michel Sapin stated that "there is no doubt" that the IMF will participate after all in the 3rd bailout program for Greece.
"I can not say that it is certain but (…) I have no doubt that the IMF that participates today will do so tomorrow too" he said.
"The IMF was there in negotiations for the agreement in July, the IMF is currently evaluating the situation (…) The IMF makes recommendations today," he continued.
Germany appears very wary of any measure towards debt relief although Berlin had set the participation of the IMF as a condition in order to approve the third aid program for Greece.