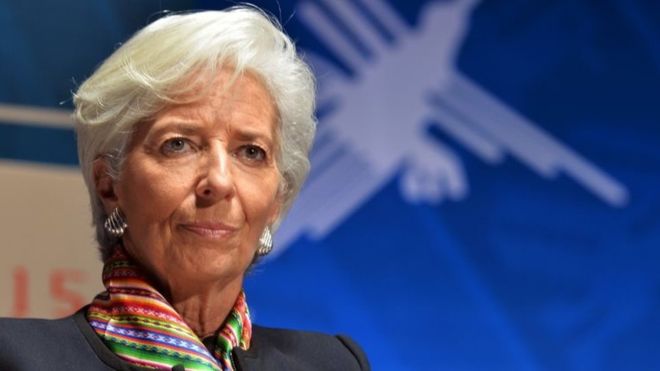 After taking heavy criticism from Greek officials and the country's Prime Minister last week, the International Monetary Fund insisted on Monday that it will not change its views on the Greek program.
Speaking to Reuters, IMF Managing Director, Christine Lagarde, said: "We have been asked to help, but can only help at terms and conditions that are even-handed. In other words we cannot cut a special sweet deal for a particular country because it is that country".
She added: "We need to apply the principles that we apply to all countries because we are lending international community money".
Defending the Fund's argument that Greece is in need of significant debt relief to make its debt sustainable in the long term – an idea rejected by many Eurozone member-states – Lagarde said "more needs to be done and we believe it can be captured within a mechanism that will not require actual haircuts, provided that the reforms […] are actually delivered upon by Greece."
Arguing in favor of more reforms – which may include tough austerity measures – will displease the Greek side which is striving for a compromise with creditors to wrap up the review of its program without slashing pensions and a tax-free threshold which Athens argues protects the weakest members of society.
The need for extra measures to make sure Athens hits its program targets became even less acceptable to the Tsipras administration since a European Commission winter report published on Monday showed the economy being well on track towards recovery.
The European Commission on Monday revised, upwards, its forecasts for Greek economic growth in 2016, while confirming that the recovery will continue in 2017. One condition, however, for growth to kick in is the completion of the stalled bailout program review.
The European Commission revised its growth projection upwards to a 0.3-percent GDP growth for 2016, 2.7 percent this year and 3.1 percent in 2018.
The deficit in 2016 is expected to stand at -1.1 percent of GDP, as opposed to a 2.5-percent deficit that was previously predicted. In 2017 the deficit is expected to come in at -1.1 percent with a 0.7-percent budget surplus forecast in 2018./ΙΒΝΑ