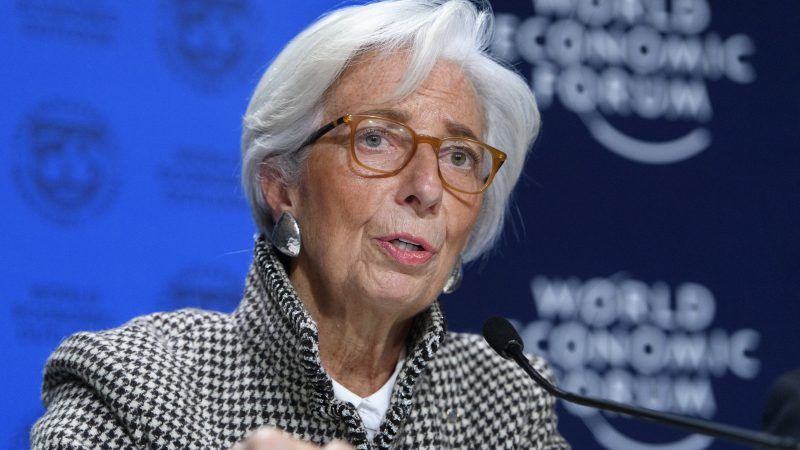 Bulgarian Prime Minister Boyko Borissov had a telephone conversation with European Central Bank (ECB) President Christine Lagarde on Monday, on the occasion of Bulgaria entered the eurozone "waiting room".
Participation in Monetary Mechanism II and the Banking Union, links the economies of the participating countries to a common system that provides political and economic benefits. By joining the banking union, Bulgaria is directly involved in the decision-making process on the future economic architecture of the eurozone and the European Union, which will significantly increase Bulgaria's weight in protecting its national interests.
Christine Lagarde congratulated Prime Minister Borissov and the government on their entry into the eurozone "waiting room". "This is a big step on Bulgaria's path to the eurozone", the ECB president said, adding that the European currency connects more than 340 million people in Europe. Lagarde congratulated the Bulgarian Prime Minister on the government's fiscal policy.
"You have pursued a number of consistent financial and economic policies, thanks to which Bulgaria is approaching the adoption of the single European currency", Christine Lagarde was quoted as saying by the Bulgarian government's press office.
"Our entry into the eurozone 'waiting room' is a great success for Bulgaria. I am convinced that we are on the right track", said Prime Minister Boyko Borissov, adding that this would bring significant benefits to the country's economy and to Bulgarian citizens. Prime Minister Borissov stressed that this step is important for the establishment of a Bulgarian international authority, which is important for the country's credit rating and the interest of investors.
At the same time, Bulgaria's accession to the Banking Union is an additional guarantee for the viability of the Bulgarian banking system. There is also access, if necessary, to the Single Restructuring Fund (EDF) with a target level of over € 55 billion, a fund that offers restructuring funding opportunities that is often beyond the capacity of national restructuring funds.
The Bulgarian Prime Minister thanked the President of the ECB for the cooperation, recalling that one of the advantages of participating in Monetary Mechanism II was achieved about two months ago. An exchange line was then set up between the ECB and the National Bank of Bulgaria, allowing Bulgaria to exchange contributions of up to 2 billion euro, if necessary, without affecting the country's foreign exchange reserves.
During the conversation, Prime Minister Boyko Borissov confirmed that the country will continue to pursue, as before, a prudent economic policy in order to maintain economic and financial stability.
The Prime Minister was adamant that Bulgaria continues to work hard on the road to the eurozone.
The Bulgarian Prime Minister also noted the difficult situation around the world due to the COVID-19 pandemic. "We are facing a great challenge, but I am sure that with joint efforts we will deal with it", Borissov said in his conversation with the President of the ECB./ibna