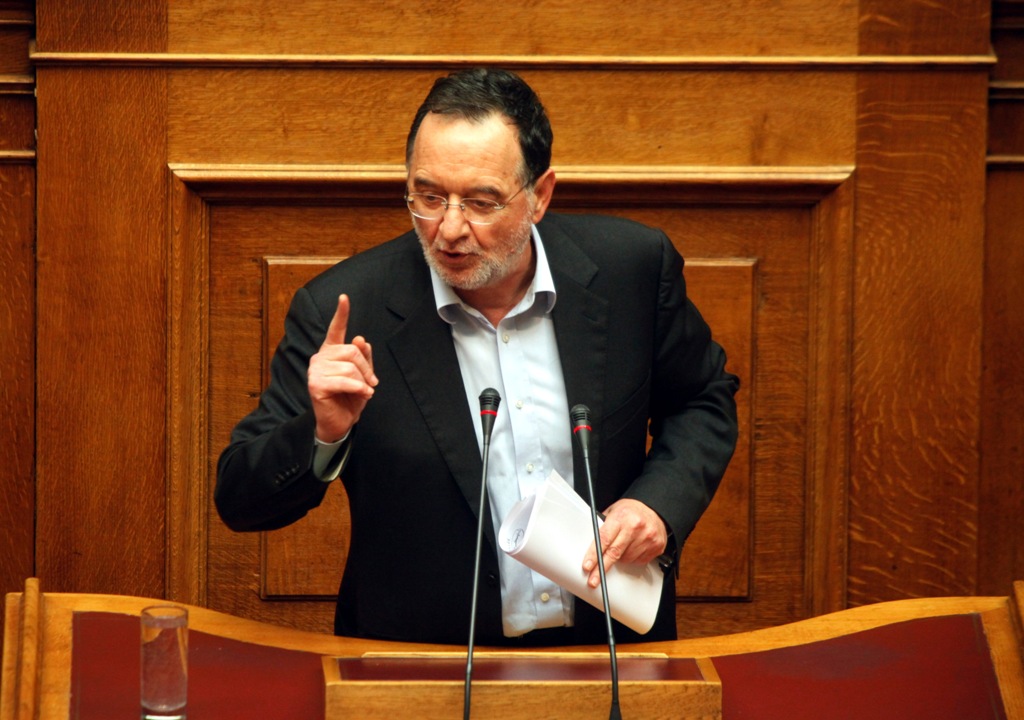 By Spiros Sideris – Athens
In favor of election taking place "yesterday" with the existing electoral system, as "electoral systems do not change in the electoral, in the broad sense, period", argued SYRIZA parliamentary spokesman Panagiotis Lafazanis, talking to the newspaper "Kathimerini".
Lafazanis leaves open the possibility of including MPs from PASOK and DIMAR in the ballots SYRIZA, as long as "they do not to carry any responsibility to the voting and implementation of neoliberal and memorandum policies".
"I'm sure that SYRIZA will be the first power with a very big difference in the upcoming elections and that the government of the Left will be a certain and hopeful post-election event for the first time in the country", he said.
Regarding the economic program announced by Alexis Tsipras in Thessaloniki, rejects as "alarmist and misleading" the criticism of the government and refers to the further studying of the program of SYRIZA, in order to clarify issues such as the identification of large real estate and the taxation of self-employed individuals.
"The ENFIA will be removed in any case. At the moment I'm not able to determine precisely what the limit that will be placed by SYRIZA will be, above which the taxation of large real estate property will be imposed. It is an issue that we study and process, so what we will say will be responsible and serious", says Lafazanis, and continues: "the vast majority of the Greek people will not be burdened by the under formulation "Large Real Estate Tax" of a Leftist government. End of story".
"SYRIZA will immediately cancel the Memoranda and conditions and will proceed with its own anti-memorandum progressive program of recovery and reconstruction, focusing on the support of peoples' incomes and development", Lafazanis says at another point in the interview.