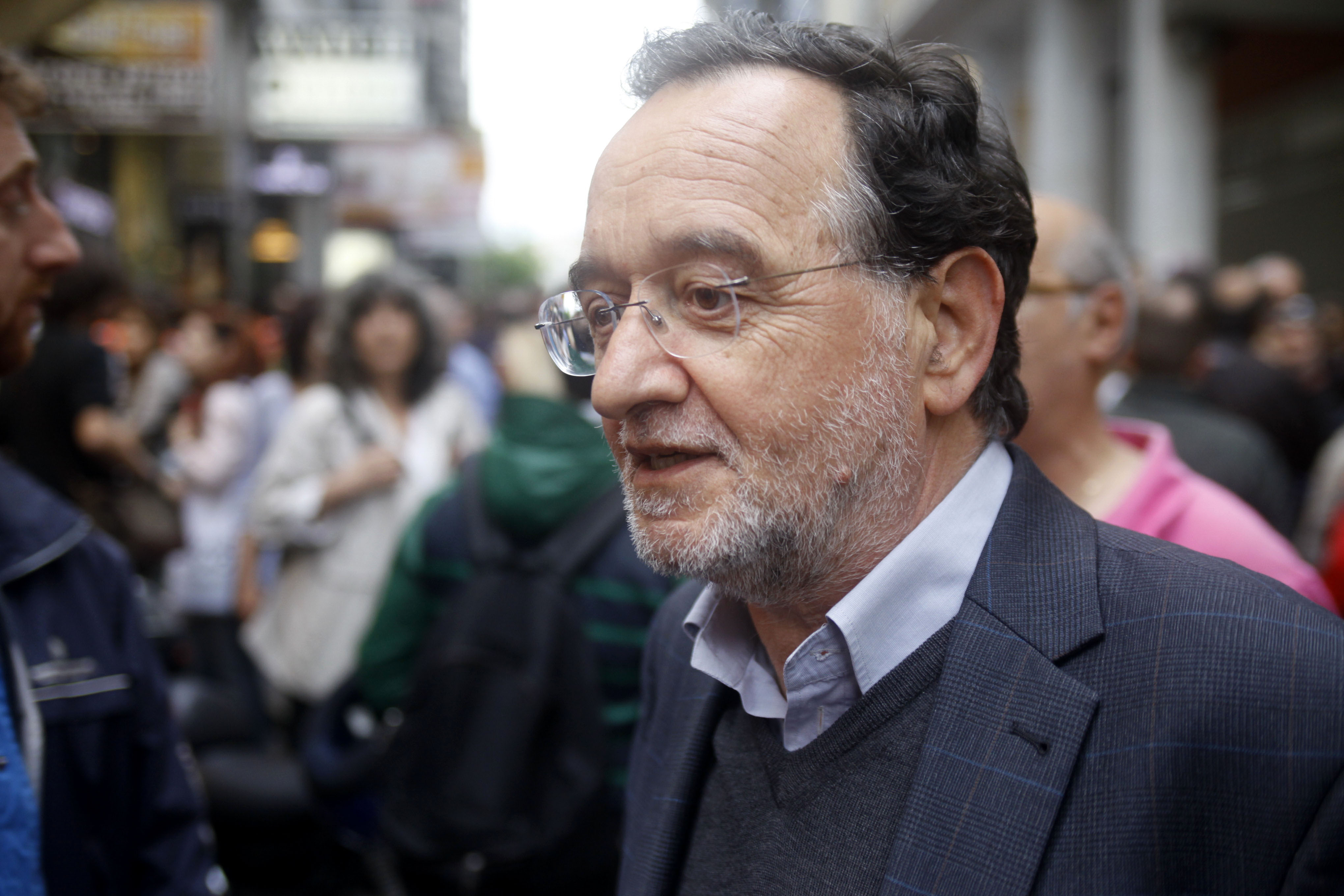 Athens, August 20, 2015/ Independent Balkan News Agency
By Spiros Sideris
"The problems of the government, which have been caused by the memorandum shift in its policy, cannot be answered with "bluffs", nor trick, tricks and manipulations, such as those that are being heard lately", claimed the SYRIZA MP Panagiotis Lafazanis speaking on Real FM. "The hasty express elections suggest undemocratic mentality and they cannot fool the people nor rescue any government that implements tough memorandum policies", Lafazanis said. "The way out for the country is to cancel the old and new memorandums and for Greece to make a new beginning with a new anti-memorandum progressive course".
Lafazanis insists that "resorting, if necessary to the national currency, along with the necessary stop of payments and deletion of most of the debt, they are vehicles, tools and means to achieve the abolition of the memoranda and the recovery of strong liquidity in the service of the economy… things that are preconditions to implement a progressive program of nationalisation of banks and productive reconstruction, which will put an end to austerity, an end to privatidations, an end to the sell-off and the colonial dependence of Greece.
As to whether the Left platform will give a vote of confidence to the government to implement its policy, which central point is the third memorandum, Lafazanis replies: "Both personally and the MPs who have reference to the "Left Platform" have expressed and recorded a strong and unequivocal "NO" to the new third memorandum of the government, firm in our commitments and our vehement opposition to the two previous memoranda. It is more than obvious that we will remain, in any case, consistent in this "NO" and will not under any guise or pretext give the "green light" to anyone to apply this third memorandum and perpetuate the destructive for the country and the people memorandum policies of relentless austerity and degrading servitude".
He rejects the "accusations" of Maximos Mansion for an agreement with Schäuble in Grexit and the overthrow of first Left government in Greece and returns the accusations saying: "…Instead, Schaeuble as demonstrated by his stance in the recent Eurogroup and subsequent actions, has been confirmed as an excellent ally of the Greek government, celebrator of its memorandum turn and as good "recruiter" of the German Parliament for the collection of German MPs votes for the third memorandum. On the other hand, the Greek government has proved that it has very loose reflexes against the tough recipes of Schaeuble, which almost in their entirety were incorporated in the third memorandum, which Athens accepted".