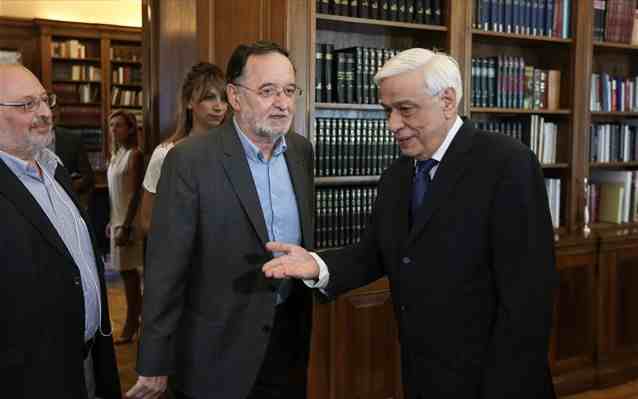 Athens, August 28, 2015/ Independent Balkan News Agency
By Spiros Sideris
New attack against the President of the Republic launched for the second time in the day Panagiotis Lafazanis, because of his decision not to convene a council of political leaders.
"The omission of the meeting, and what's more after the telephone conversatin of the President with the political leaders, is a raw and provocative violation of both the letter and the spirit of the Constitution", Popular Unity refers in a statement.
The Communication also stresses that "the call of heads at a meeting is mandatory and the President had to convene it regardless of each leader's willingness to attend".
"The President can't be the dispatcher of decisions nor an agent of any third party. He has to defend the Constitution and democratic processes it provides, which in this case did not do, aligning himself with government views. We hope not to do the same with the date of the elections, which must not be set earlier than September 27", the statement concludes.
Panagiotis Lafazanis was also judgmental upon delivery of the exploratory mandate to the President of the Republic on Thursday morning. He said: "Party leader are not above the Constitution, and especially I would say, neither the President is above the Constitution, above the will of the Greek people and the need for democracy and information, in view of the election. This is more crucial. And I am not referring to you. I speak in general: Any President, any party leader is not above the Constitution. He is below the Constitution".
When Pavlopoulos said he will call him, as with other political leaders, Lafazanis commented: "I am not aware of the Constitution mentioning telephone communications. The Constitution writes about party leaders meetings. The Constitution says about physical meeting of state agents. If you were to substitute all of them with the phone, I think we would be making a very big mistake".
Lafazanis chose the rupture with the whole of Greece's political and state leadership, which suggests either irritation for his project, which he potentially sees to not have the appeal he expected, or considers that with the unfamiliar attack on all institutions he can rally around him the leftist voters.