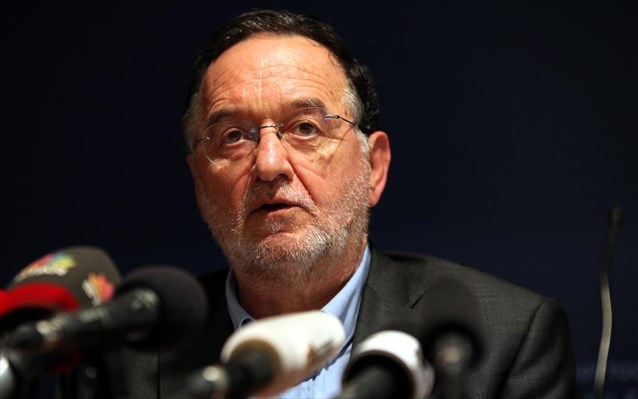 Athens, April 23, 2015/ Independent Balkan News Agency
By Spiros Sideris
The Russian pipeline, which is planned to transport natural gas through Turkey and Greece in FYR Macedonia, Serbia, Hungary and the rest of Central Europe is not competitive to the Vertical Gas Corridor as it is passing through and supplying different countries, stressed from Sofia the Minister of Productive Reconstruction, Environment and Energy, Panagiotis Lafazanis.
Speaking Wednesday (one day after the meeting in Athens with the head of Gazprom, Alexei Miller, to promote Russian pipeline) at the first meeting of the High Level Group for the promotion of Vertical Gas Corridor (Vertical Gas Corridor – VGC), in which participate the Energy Minister of Greece-Bulgaria-Romania, Lafazanis made detailed reference to the government's plans in terms of energy interconnections in the region.
The Greek minister stressed that Greece is in talks "to possibly participate in the construction of the russian pipeline, in accordance with the european legislation and the third energy package", a project that will replace the existing route of Russian gas through Ukraine to Central Europe, which will cease to operate from 2019.
Referring to the vertical corridor that will interconnect the natural gas transmission systems of Greece, Bulgaria and Romania, to begin with, the Minister stressed that this does not constitute a solution only to a possible energy crisis (promoting the diversification of sources and routes), but also "promotes the interconnection of our region with energy arteries of Europe, putting an end to the isolation of our states, and further contributes to the convergence of gas prices, creating affordable prices for all, and particularly for final customers".
The first part of the vertical corridor, the Greek-Bulgarian pipeline (IGB) is – as Lafazanis said – "the most efficient access of N/A Europe to new gas sources", which will "come from various geographic regions, and not only the Caspian".
He noted in particular the potential to feed the Balkans with Liquefied Natural Gas, either from the existing station of Revythoussa, where upgrading projects are taking place, either through new floating units of storage and gasification of liquefied gas planned in Northern Greece.
The IGB will transport quantities in the region of 3-5 billion cubic meters per year, has acquired the environmental licenses in Greece and Bulgaria and the final investment decision is expected to be taken by the end of May, so that construction can begin in mid-2016 and completed in 2018. The Greek minister also noted that 45 million euro have already been put aside for the project, but stressed that the ministers of Greece, Bulgaria and Italy have requested additional funding from the EU and have not received a reply yet.