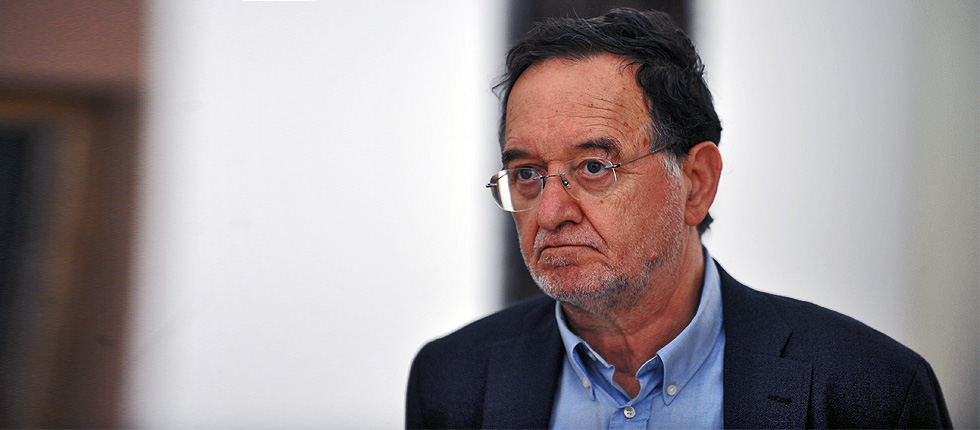 Athens, August 31, 2015/ Independent Balkan News Agency
By Spiros Sideris
"The national currency is not a fetish", Panagiotis Lafazanis argues, expressing once again his total opposition to the memoranda.
In an interview on Skai television, the head of the Popular Unity unleashed once more a forceful attack to Alexis Tsipras, accusing him that he chose to follow a memorandum policy and denounced the MoU as a German social prison.
Lafazanis reiterated that the opponent of the Left are the mnimoniakes forces – SYRIZA, ND, The River – the election program of which destroys the Greek society.
"It takes a long anti-memorandum front to stop the disaster", he said and added: "The country can't emerge from the crisis inside the Eurozone and the Memoranda. We make this option to enable the country to breathe".
Regarding the separation of the governmental course, he explained that he was expressing his dissent and criticism everywhere, and was saying that the negotiations have taken a wrong path, "that we should have a backup plan, since that way things go we will have a bad ending".
"We are consistent with the election program of SYRIZA. Is consistency to be accused and not the U-turn?", he said.
When asked "who performed a U-turn?", he replied: "The leadership of SYRIZA".
He revealed that his cooperation with Zoe Konstantopoulou in the elections has been finalised, but they have not yet reached an agreement on the form of the cooperation, that is, whether the former House Speaker will form her own party or work together as an independent. He said that in the coming days he will be announced the Popular Unity's alliance with the former Speaker of the House.