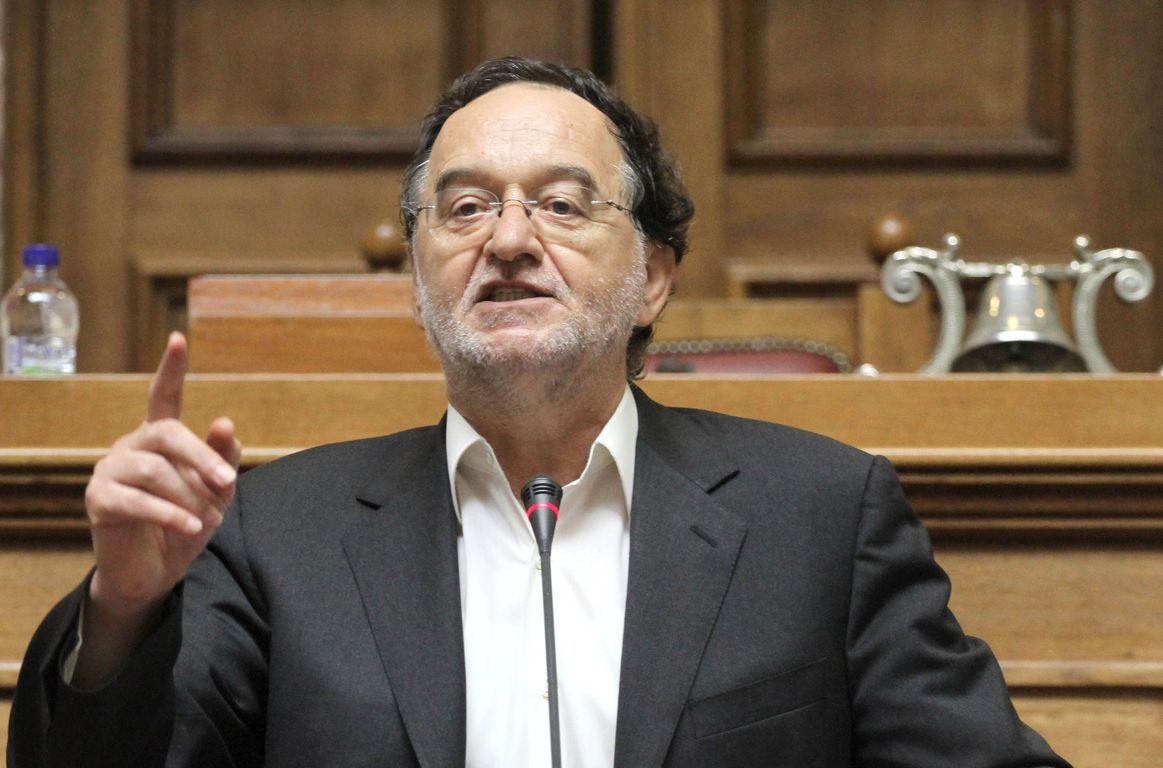 Athens, March 12, 2015/ Independent Balkan News Agency
By Spiros Sideris
Strong reactions has caused the statement of the Greek Minister of Productive Reconstruction, Environment and Energy, Panagiotis Lafazanis that Greece will not become an "economic protectorate" of the Troika, "which will be supplemented by a system of energy banana republic".
Main opposition party New Democracy accused Lafazanis of challenging the country's and the EU's energy choices in the energy sector. In a lengthy statement issued by former Environment Minister Yiannis Maniatis, he accuses the government of "isolationism, introversion and obsession".
More specifically, Lafazanis, speaking at an energy conference, attacked the EU's policy on the issues of energy and left spikes against the partners for the negotiation that has began, which includes the major issue of privatisations.
"Greece is a very small country to remain a kind of dependent economic protectorate, which will be complemented by a system of energy banana republic", said the minister and stood against the policy of privatisations in energy and infrastructure.
"Europe cannot and should not be recorded with memoranda, with austerity policies, nuclear power plants, with neocolonialism reasoning, arrogance and irony of the powerful against the weak and inflexible insistence on failed recipes divestitures and deregulation. Europe must instead be recorded as a place of equity, democracy, solidarity and development,", he said.
ND spokesman, Kostas Karagounis pointed out that with these statements, Mr. Lafazanis essentially denies the strategic choices of our country and the EU in the energy sector and is opposed to the liberalisation of its energy market and infrastructure". Indeed, with this reasoning Greece will become a real "banana republic", says Mr. Karagounis.
"The country is being led to an international energy isolation if the government understands its participation in European affairs as 'an energy banana republic'", said former Minister of PASOK Yannis Maniatis, who defended the "patriotic, national proud, independent and multi-dimensional energy policy" followed by the previous government in recent years.
"Energy pariah and protectorate" becomes only he who faces the world's energy challenges with isolationism, introversion and obsession", Maniatis stresses and notes, among other things:
"In an energy-dependent EU and with a wider unstable geopolitical environment of Ukraine, Syria and Iraq to Egypt and Libya, Greece is energy oasis of stability, regional cooperation, peace and development".
"With our proactive involvement we have showcased our maritime economic zones as promising areas of energy supply security and support of both the country and the rest of the EU. The recent decision by the European Commission on the implementation of the Energy Union is a major initiative with huge benefits for Europe and especially for medium and small countries like Greece and all countries of the European Region", former Energy Minister concluded.