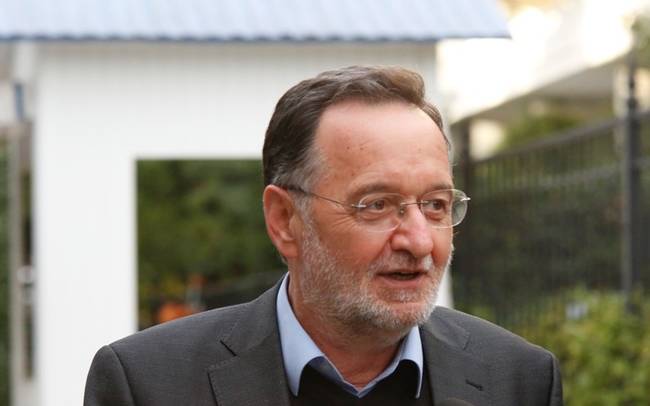 Athens, July 28, 2015/ Independent Balkan News Agency
By Spiros Sideris
We want to say the big "NO" again, said starting his speech-public intervention on the developments the head of the Left Platform Panagiotis Lafazanis, speaking at the event for the five years of iskra.gr.
Cheered at, while bystanders yelled in chorus "no", Lafazanis very happy, stressed that "Panellenios stadium is too small to fit the NO".
The people proudly said "NO". The "NO" is a bright milestone. This "NO" has not been defeated, we continue so that it triumphs. For a proud and after all a socialist Greece", also said the head of the Left Platform. The "NO" was not a Sunday storm that passed. They are wrong those who think that. We are the subjected to a dirty war. It has been coordinated by the foreign interests with foreign media, in coordination with most domestic media, he added in the introduction of his speech.
Not only do we not repent as SYRIZA MPs, but we are proud. We are not all about the chair. The cabinets were never the end in itself, they were the means to an end. The stance with the "NO" was what started the war with the status-quo. We are not afraid of them. As they fight us, we will fight them, Lafazanis said, while elsewhere in the speech he addressed his party, speaking of "fellow stabbings": "This stance of 'NO' provoked fellow stabbings! But I've learned not to take to intraparty blames. They undermine SYRIZA those who advocate in favor of these memorandum policies. Who undermine the president? Us, who indicated a way compatible with the program of Thessaloniki or those that open a way for the memorandum mutation of the party"?
The head of the Left Platform, requested the immediate nationalization of banks, stood against privatisations and for the investigation of the scandals of TT and ATE.
Finally, in the presence Manolis Glezos, Lafazanis noted that the issue of German reparations should not be put aside.