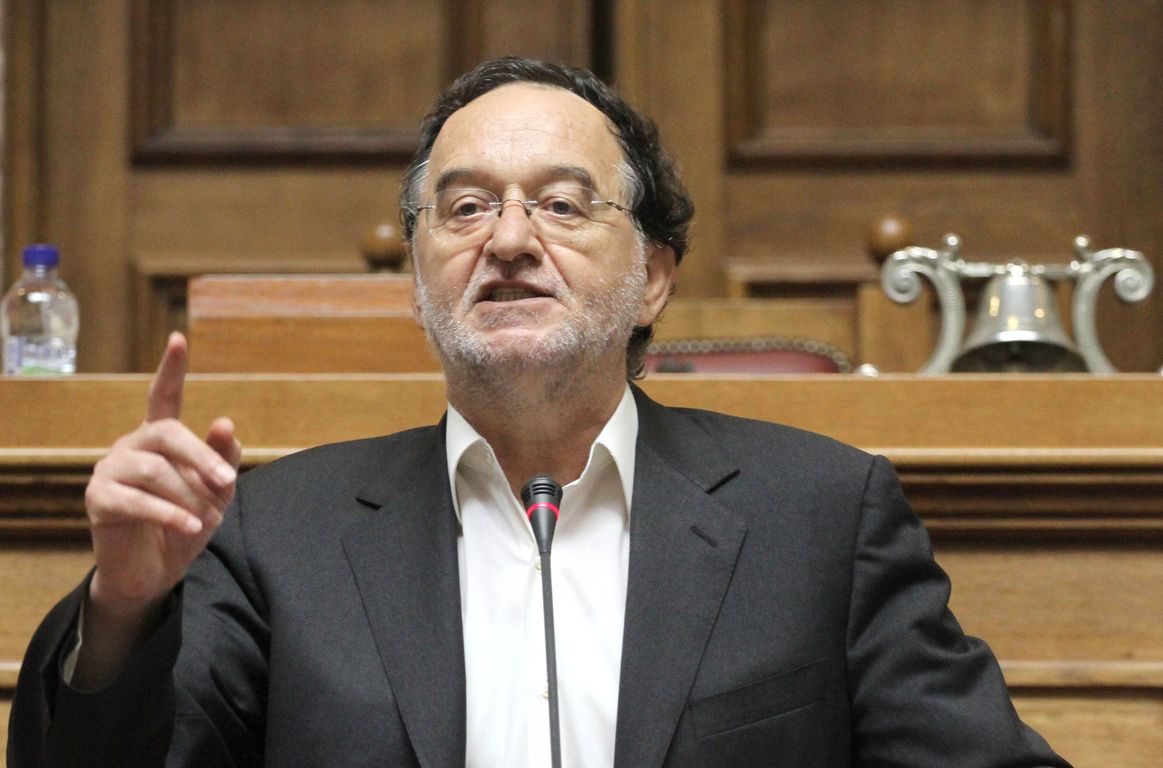 Athens, April 20, 2015/ Independent Balkan News Agency
By Spiros Sideris
Attack to the creditors, who accuses of wishing the submission and surrender of Greece, unleashes the Minister of Productive Reconstruction, Panagiotis Lafazanis, in an interview with the newspaper Real News.
According to Lafazanis, the "agreement cannot be closed with the neoliberal neocolonial centers that dominate the EU and the IMF if Greece fails to threaten truly and in depth their most vital and fundamental economic, political and geostrategic interests".
"We still do not know our strength. This is the key for our country to reclaim a "breath of air" and stand on its feet", says the Greek minister, who makes it clear that "there will not be the slightest privatisation in the country and particularly in strategic sectors of the economy, in its strategic companies and strategic infrastructures and networks".
Lafazanis argues that "several of the so-called partners and certainly some centers of the IMF would like either to denigrate and humiliate our government by blackmailing us to implement measures against the working classes, or the push it to collapse and fall". He notes, however, that they will not achieve any of the two, as the government "will not betray the people's mandate".
The minister also argues that "in the country operates a Fifth Column by oligarchs, from corrupt media and local political officials who are the long arm of foreign centers of neoliberal neocolonialism", which as he says "does nothing more than to terrorize the Greek people with the bogeyman of the national currency and bankruptcy, just to cultivate fatalism, submission and servility".
For Lafazanis there is no issue of the non-payment of salaries and pensions, while he rejects the possibility of a universal government.