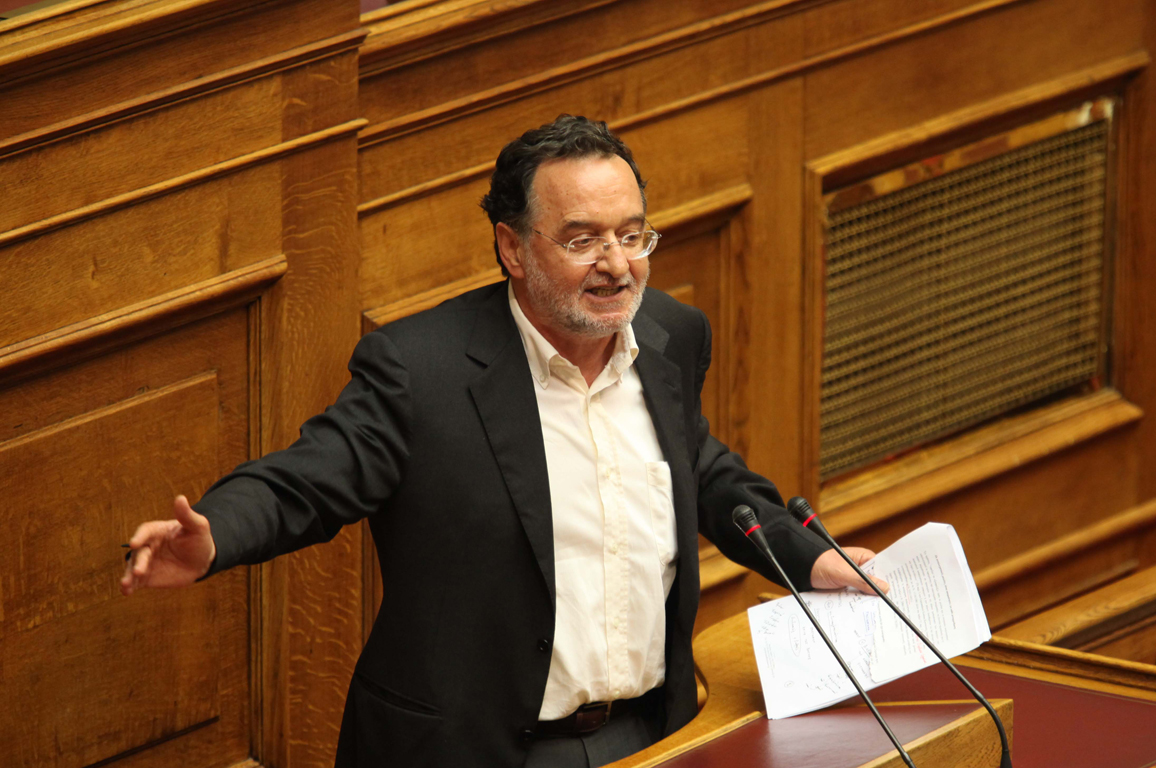 By Spiros Sideris – Athens
There is only one solution and way out of the debt problem; to fight for the deletion of most of its part, said in his speech SYRIZA parliamentary spokesperson Panagiotis Lafazanis. "And this is not just a request just of the Left. It should be a matter of national and social survival", he said.
"You say that the debt is an issue that everyone should support. Certainly. But the country does not only have debts, but they also owe to it. Did you know what? Is it wrong to say that there is an occupation loan? Is there not a debt of Germany and a legitimate demand of the country, internationally recognized?", wondered Mr. Lafazanis, assuring that "this year's budget is the last one that will not include this german debt".
Mr. Lafazanis defended the rapporteur of SYRIZA, Ioannis Dragasakis, for reports on concessional arrangements to benefit entrepreneurs: "Don't you know what goes on in each bill with "friendly" amendments – most of them expired – that no one knows about; they don't even pass from the State General Accounting Office, and you vote them hurriedly? Don't you know that they refer to gifts and serve interests?"
Characteristically, the SYRIZA parliamentary representative mentioned an amendment that had been filed on March 7. He argued that it was "written in gobbledygook", with which, he added, "the government wrote off retrospectively proven fines of hundreds of millions of euros from triangular transactions – ie hundreds of millions of tax avoidance. And we of course asked for a roll call vote".
Also, Mr. Lafazanis stated that the government covered with the force of law the agreement signed with Siemens, which provided 100 million euros investment in the company's subsidiary and 60 million euros in the company "Pitsos". "Not one euro of investment has been made. And I ask you: Why don't you apply the law? Is it not a state law?", wondered Mr. Lafazanis. "The law is specific, the interests specific and the service specific. We await your answer", Mr. Lafazanis pointed out.