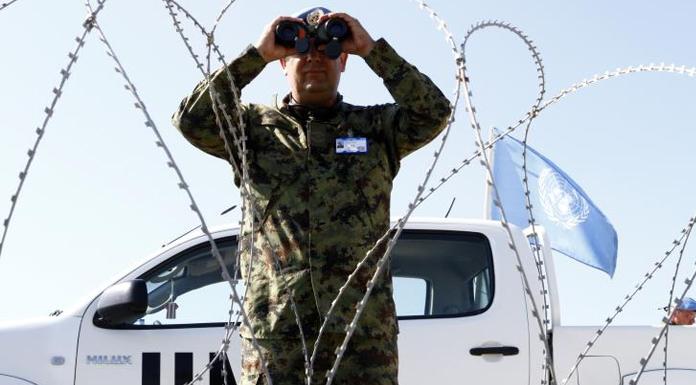 Anastasiades, Lacroix meeting concluded, what will happen with UNFICYP
By Michalis Michael
The meeting of Cypriot President Nicos Anastasiades with UN Deputy Secretary General for Peacekeeping Affairs, Jean-Pierre Lacroix, has been concluded. The latter departed from President Anastasiades' home at 11:35 without making any statements. Mr. Lacroix was accompanied by the Special Representative of the UN Secretary-General and UNFICYP head Elizabeth Spehar.
The meeting was also attended by the Government Spokesman Prodromos Prodromou. Mr Lacroix arrived in Cyprus on 23 July as part of the regular contacts with the peacekeeping missions. He will depart from the island on 25 July.
UNFICYP is going to the meeting
Consultations of the members of the Security Council on the text of the draft resolution were concluded last weekend, at the United Nations headquarters, renewing UNFICYP's mandate for another six months.
The text has been put to a "tacit procedure", and if there is no disagreement until today at 7 pm, it will be put to vote at an open meeting, most likely on Thursday, or even Friday.
Cypriot diplomatic efforts focused on certain points in two paragraphs of the text, with a diplomatic source stating that with the amendments that were made to the text there have beensignificant improvements, leaving no room for misinterpretation./ibna