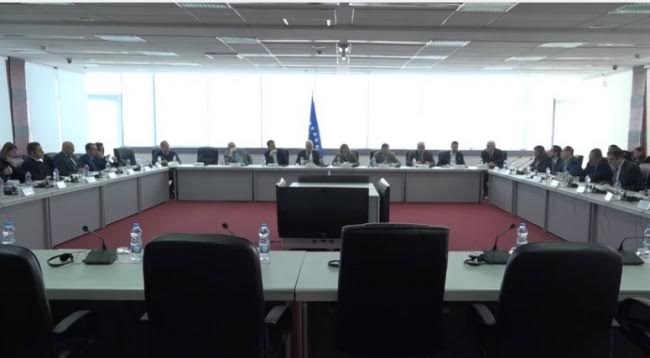 The lack of a constant supply with power in Kosovo is threatening the activity of businesses and the economic development of the country. This was said today by the Minister of Commerce and Industry, Hykmete Bajrami during a meeting with business associations and Power Regulatory Office.
"We know that power supply is a criterion for economic development. The situation with power supply is better than several years ago, however we believe that there's still room for improvement", minister Bajrami said.
The demands of the business community have also been supported by the Minister of Economic Development, Blerand Stavileci, who said that he was happy with power supply, in spite of the unfavorable climate conditions. He said that the objective has been to secure regular power supply and make sure that energy is affordable.
Meanwhile, the head of the committee for economic development, Muhamet Mustafa, said an average rate should be charged for businesses and that this rate should remain unchanged in both winter and summer.
"Rates in winter and summer must not change for businesses, in order for them not to pay a low rate in the summer and a very high fee in the winter", he said.
The reports issued so far by international organizations on the energy system in Kosovo, say that "inadequate supply with power is an obstacle for economic growth in Kosovo".
Without building new capacities, such as the "New Kosovo" thermal power plant and without searching alternative energy sources, Kosovo will have problems with power supply. /balkaneu.com/