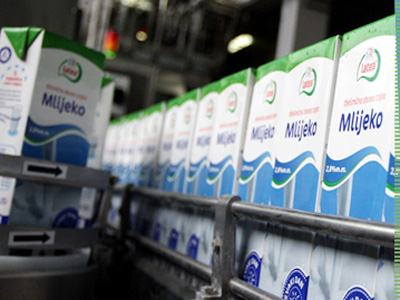 By Mladen Dragojlovic – Banja Luka
Lack of political will for changes of the present system and implementation of EU standard system of infrastructure in quality control costs Bosnia and Herzegovina about 100 million Euro per year.
Producers and farmers in the country can not export their products to the EU countries because the standards are not implemented. It is absurd that products like meat, milk and milk products, eggs and honey from BiH, in most cases, fulfill EU standards of quality, but the state doesn't have a institution to guarantee the quality control in accordance with those standards.
The BiH Foreign Trade Chamber organised the seminar "EU regulations on food of animal origin" in Sarajevo and the manager of the Institute for education in this Chamber, Duljko Hasic, emphasized that 15 months after Croatia entered the EU, BiH is not ready and able to export products of animal origin, except two of them: raw skin and fresh fish.
"Just because of the inability to export of milk and milk products, the state loses about EUR 30 million every year", said Hasic to the media after the seminar, which was organized in cooperation with EU experts and representatives of CEFTA countries.
Hasic added that local and international experts concluded after the seminar that no steps have been taken forward in relation with the establishment of coordination of relevant institutions on this issue. This is the case on all levels in the country including state, entity and cantonal level.
Hasic said that the Office for food and veterinary from Dublin, on the basis of findings from the beginning of this year, concluded that producers in BiH are generally ready and fulfill the standards and criteria of EU and that they are ready to export products, but must wait for the establishment of a BiH system of coordination, which is the biggest obstacle for them.
"It is a deadlock, there is no work on the implementation of standards and fulfillment of conditions in this area. The same thing goes with the implementation of standards in the judiciary system which must regulate this issues", said Hasic.
Those participating to the seminar also warned that the long waiting in the implementation of these standards also resulted in the loss of the market share in EU countries and makes it uncertain whether BiH be able to return to them after, one day, fulfills the standards. BiH must, as soon as possible, establish institutions which will be able to control and guarantee the quality of products. Otherwise, the inability of export will cause the destruction of local production, which is already endangered with the import of cheap food from distant markets.