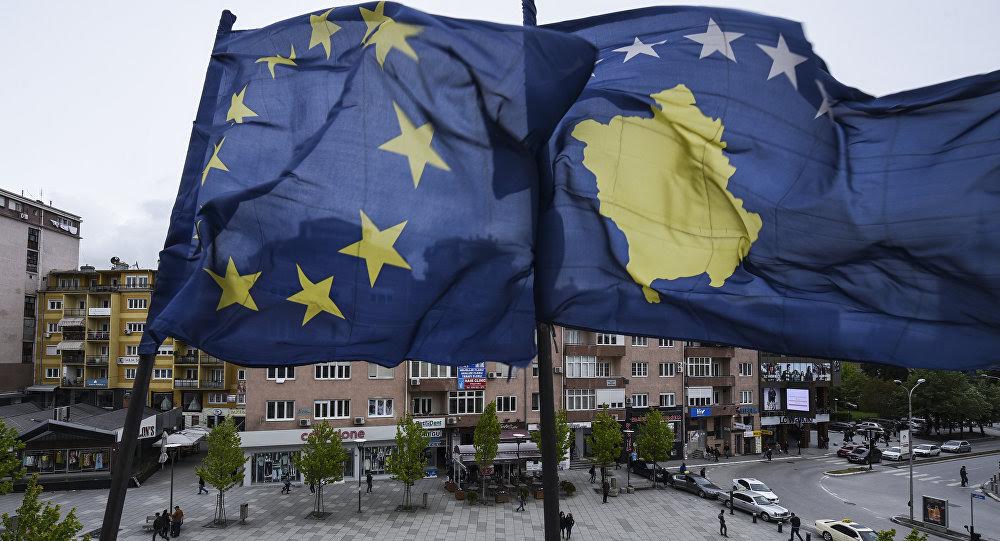 Kosovo is the only country in the region that doesn't have a clear European perspective. While other neighbouring countries have been granted the candidate status and are negotiating for the process of accession, Kosovo is still waiting to receive the green light for the liberalization of visas.
The new EU enlargement strategy foresees the expansion of the union with Albania, Serbia, FYROM and Montenegro, while as far as Kosovo is concerned, things are still unclear.
The only thing that Kosovo may be awarded is the liberalization of the visa regime, while Bosnia may be awarded the candidate status.
Analysts in Pristina say that Kosovo's process of integration in the EU will be a long one.
Professor of European law, Llokman Murtezani says that this process will be delayed due to the fact that Kosovo is not recognized by five EU member countries.
"This year, Kosovo may be granted the visa free regime, while its candidate status may come after the elections in the European Parliament. Accession talks are expected to start after 2020 and this is where the main obstacle will be. Negotiations last many years and they do not offer any guarantees for accession. The opening of negotiations must also be approved by EU member countries and this approval is hard to be achieved, at a time when 5 EU member countries have not recognized Kosovo", Murtezani says.
Analyst Vilhard Shala says that EU accession is a long process and needs permanent commitment by the institutions of Kosovo.
"Kosovo needs to work for the full implementation of the reforms demanded by the European Commission and it must address all pending issues with neighboring countries, especially with Serbia", he said./ibna/