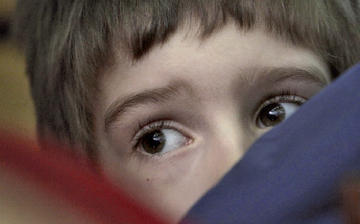 Bucharest, November 23, 2015/Independent Balkan News Agency
By Irina Stoica
Abandoned and raised in orphanages, thousands and thousands of Romanian children are awaiting adoption, but big obstacles are in the way of families willing to take them home. Last year, only 800 little ones managed to find a new home. Foreigners who would like to raise Romanian children are banned from adopting them. As for Romanian families, adoption formalities take years on end. Children are the ones to eventually pay for the Romanian state's carelessness: they are condemned to growing up in orphanages, deprived of parental love and care.
"We want to bring the abandoned children plea to the Romanian Parliament's attention. The Law & its amendments gives pride of place to distant relatives as far as the 4th degree of kinship inclusive", saysAzota Popescu of the Catharsis foundation in Brasov, Romania.
Thus, the state is wasting a lot of time and money to look for distant relatives of abandoned children. Until they win their approval to put the child up for adoption, the necessary bureaucratic procedures take years on end and children grow up alone. The Romanian state is currently taking care of more than 70,000 minors. The number is the same as back in 2001, when this country decided to place a ban on all international adoptions.