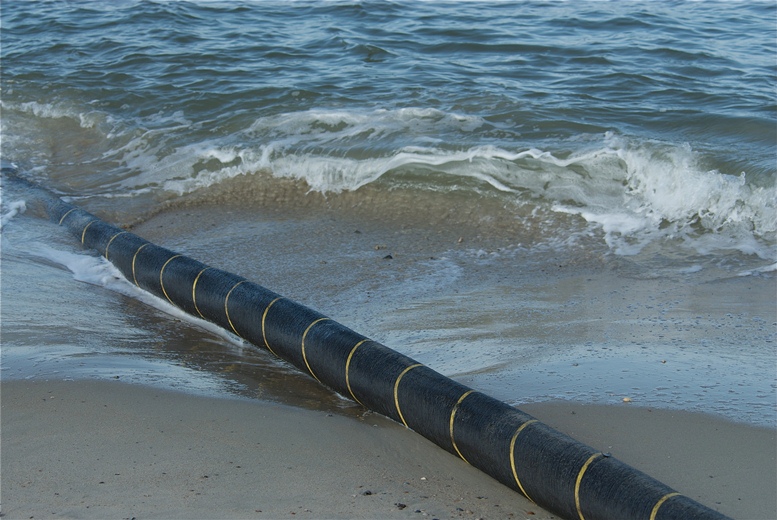 By Adnan Prekic – Podgorica
The Italian company TERNA and Montenegrin Transmission System failed to agree with Croatia on the route of undersea power cable between Italy and Montenegro. The Croatian side due to oil and gas exploration will not allow the fitting of the cable based on the original design. Alternate routes will be more expensive, around 70 million euro, and the realization of the project will be postponed for at least six months.
Underwater power cable between Italy and Montenegro will not be completed on schedule and its implementation, due to the change of the route, will be delayed for at least six months. The Italian company Terna, which is the carrier of the project, with the Croatian side has agreed on a new, more expensive, route for the energy facility. The original, cheaper route, was not acceptable to the Croatian government due to exploration of oil and gas exploration in its waters. The new route of the underwater power cable will be about 20% longer.
The new agreement is still in preparation and all the details will be announced in September. Changing the course of the project, according to earlier calculations, will be more expensive for 60 to 80 million euros. Thus the value of the energy facility will increase to over 900 million. Italian TERNA need to provide 800 million euros, while the state-owned Montenegrin Transmission System 100 million euros. From Montenegrin power transmission company it was announced that the route changes will not affect the cost of the Montenegrin state as based on the contract, TERNA is responsible for the fitting of the cable.
Montenegrin Minister of Economy, Vladimir Kavaric, said earlier that the interconnection between Italy and Montenegro is the first energy bridge between the Balkan and the European Union. From a technological standpoint, the submarine power interconnection is the most important and the most advanced connection of its kind in Europe. According to the contract, the project envisages the construction of a new power supply system interconnection between Italy and Montenegro, which includes: the construction of a submarine cable with a capacity of 1,000 MW, which will be constructed by the italian company TERNA. With this project Montenegro will be considered an important energy hub in the region.
Agreement on underwater cable was signed in November 2010. According to this agreement TERNA is responsible for the construction on the Italian territory, as well as the cable part in the Montenegrin coast. The task of Montenegro is to improve networks within the borders and strengthening the system to neighboring countries, Serbia and Bosnia & Herzegovina. Underwater power cable between Montenegro and Italy should have been set up in 2016, but the deadline, due to changing the route, will be prolonged for at least half a year.