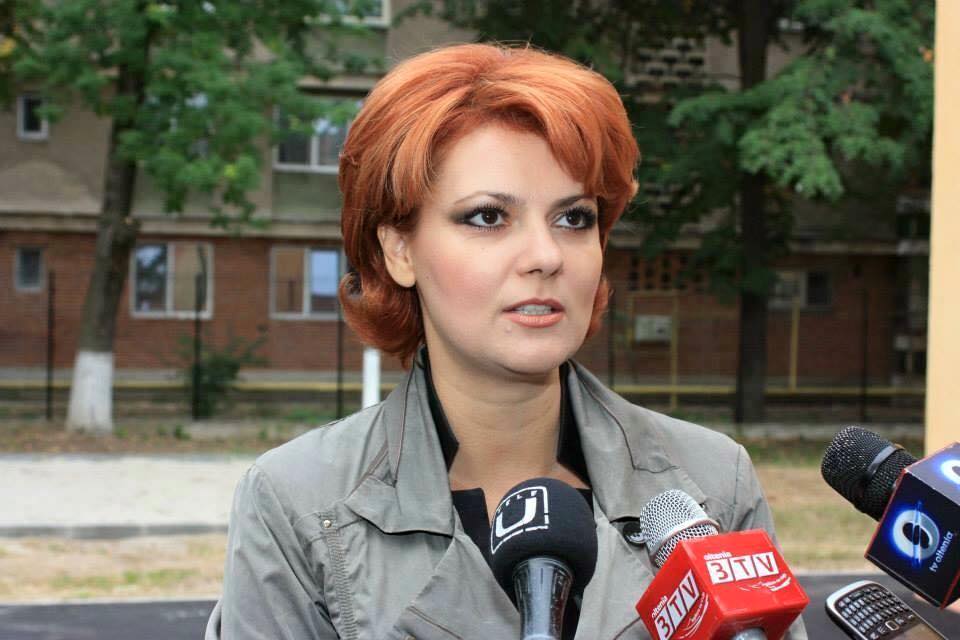 Labour Minister Lia Olguta Vasilescu has announced on Tuesday that doctors and teachers will not receive wage increases according to the timetable discussed so far.
Practically, the 100% wage increases in the health sector would no longer be applied as of January 1, 2018, but should be phased in, as in other sectors.
The Labour Minister announced that the salary increases in Education and Health will be phased in, i.e. by 25% as of January 1 for all budgets, with the rest of the salary increases as of March 1, i.e. up to 50% for teachers and up to 100% for doctors and nurses.
"As of January 1, 2018, all public employees will have a 25% gross wage increase, as of March 1, teachers will get 20% more, which added to the 25% increase means a 50% rise. Doctors and assistants have more than 100% growth, reaching the 2022 scale. This is the way (the unitary wage bill) will reach the (parliamentary) committee," Minister Vasilescu told Antena 3 TV on Tuesday.
She said the wage increases were scheduled as of January 1, 2018, but many amendments were accepted by the Senate and the Chamber of Deputies, and led to the decision to postpone the increases by two months.
"All this calculations on the impact against the initial version of the bill led us to the postponement of increases in Education and Health until March 1, but both Health and Education will get a 25% growth as of January 1, as all the other public employees. Finance Minister Viorel Ştefan did not attend the whole discussion, we talked to the state secretaries and we have further calculated the impact on the budget," Olguţa Vasilescu also said.
According to Digi24, PM Sorin Grindeanu refused to comment the pay rises' delay. The premier looked at the journalist who asked him why the salary increases were halted, without saying a word. When the journalist repeated the questions, Grindeanu smiled, but gave him no answer.
Trade unions fire back, herald protests
In retort, trade unions voiced their discontent, announcing street protests.
"It's no good news for the colleagues working in the Education sector. The ruling programme is flagrantly broken. The ruling programme adopted by the Romanian Parliament said very clearly that the education staff was to benefit of a 20 per cent pay rise as of July 1st, 2017 and of another salary rise of 30 per cent as of January 1st, 2018," said Marius Nistor, the leader of the "Spiru Haret" trade union federation.
"It's delicate to come overnight and say that state employees will not get pay rises for there is no money. Apparently, there has been money so far," SANITAS leader Leonard Barascu stated in his turn.
Cartel Alfa National Trade Union Confederation asks that the pay rises' delay for January 1, 2018 shoudl be also applied to all budgetary categories, including to the elect. At the same time, Cartel Alfa asked the premier to summon the National Tripartite Council for Social Dialogue to debate the situation./IBNA
Source: romaniajournal.ro