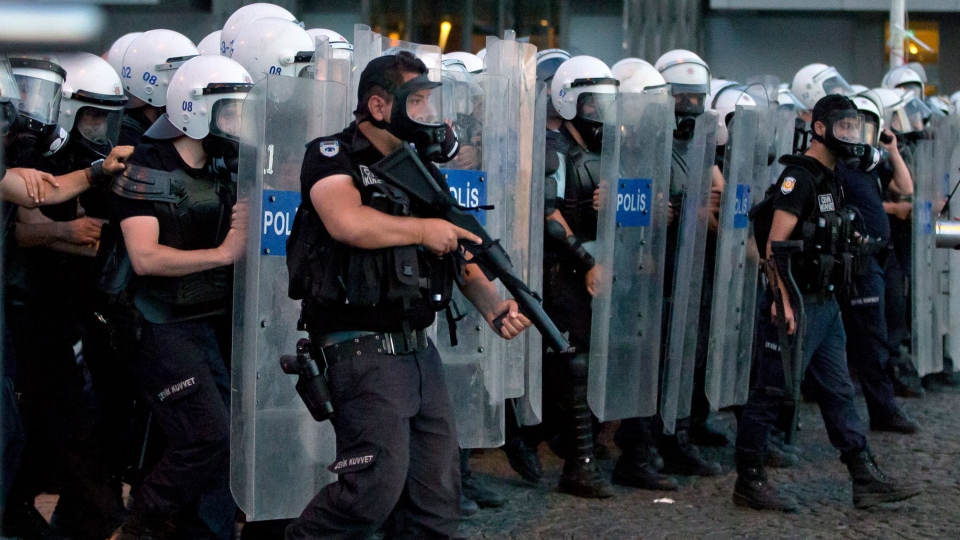 The city's prefecture even stopped the ship's schedules!
By Manolis Kostidis – Ankara
The police forces of Turkey and especially those in Istanbul are on high alert, in anticipation of the celebration of Labour Day. The Turkish government has banned any demonstration in Taksim Square, the main square of the city, while unions insist they will protest there.
The prefect of Constantinople announced that no means of transportation will go close to the city center. At the same time, all ferries from the Asian to the European bank have been banned to prevent more people attending!
39,000 policemen will try to prevent any "illegal" rally as the prefect asks from the unions to hold a rally on Labour Day in Yenikapi area, located outside the center in a large vacant space.
Recep Tayyip Erdogan, in an announced stressed that "my wish is that Labour Day will not be the cause of incidents and violent behaviors".
But the opposition and trade unions emphasize that the "willfulness" regarding the prohibition of the Taksim Square, located near Gezi Park, may cause bigger tension. 19,000 policemen have already set up road blocks in the streets around the square!
In June 2013, Gezi Park had become the site of vast demonstrations by Turkish citizens, which were followed by street battles with the police who had shocked the international public opinion.