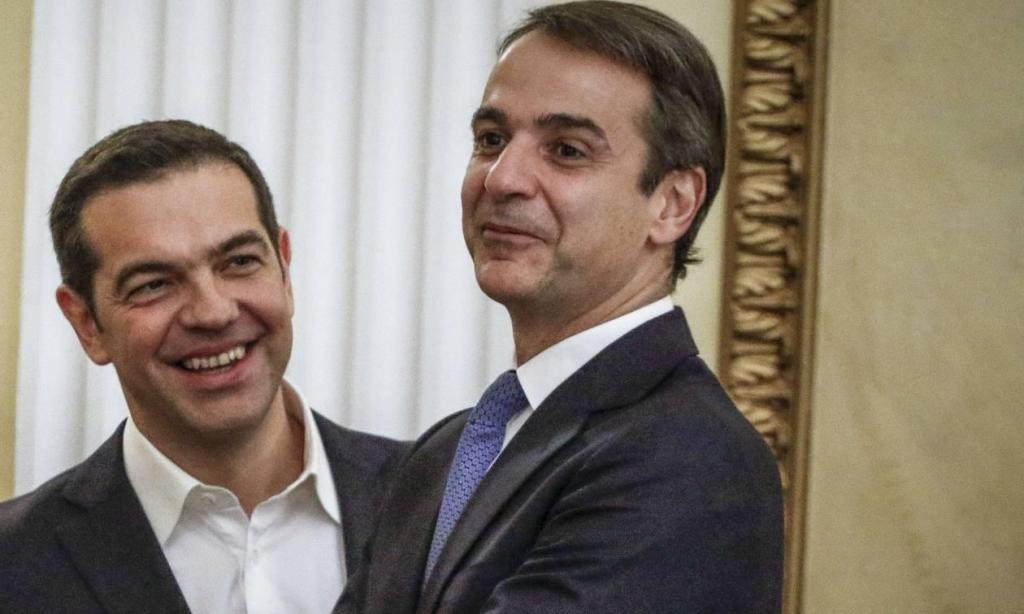 SYRIZA places the development model, the social state and labour at the centre of their pre-election confrontation. Today, Alexis Tsipras visited the Labour Inspection Corps (Labour Inspectorate) (LIC), where speaking with the inspectors he characterized as a "national target and social need" the creation of new quality jobs with increased wages.
Moreover, in the government program presented by SYRIZA, the creation of 500,000 jobs, the continuation of the increase of minimum wage (7.5% in 2020 and 7.5% in 2021), the strengthening of the welfare state with recruitments in education and health sectors and the strengthening of control mechanisms are key elements.
The visit of Al. Tsipras to the Labour Inspectorate also had a symbolic character. On the one hand, because the strengthening of the Inspectorate and its substantial reopening is one of the outgoing government's achievements. On the other hand, because it is happening in the wake of statements by K. Mitsotakis that have caused intense political confrontation.
SYRIZA: The "steamroller", the controls and the seven-day plan of Mitsotakis
These are two videos that were released to the public, from tours of the head of ND on the islands of Kos and Kastellorizo. In the first one, in a conversation with tourism-entrepreneurs, he states that the governance of ND "will be a steamroller to everything that prevents entrepreneurship." Earlier, businessmen were overheard asking him for the establishment of seven-day work, while complaining about the controls of the Labour Inspectorate.
In the second video, while talking to a shopkeeper at the port of Kastellorizo who was complaining about the inspections of the Economic Crimes Enforcement Agency (SDOE), K. Mitsotakis answers the question whether he will use, as a government, the SDOE: "Just so you know, I will not send them. And the state should not send them, but it should show a great deal of understanding towards professionals who are operating with greatly increased costs."
SW: Fake News, no dismissals and reduction of taxes
From the side of SYRIZA, they accuse K. Mitsotakis and ND that they seek the dissolution of labour for the benefit of the entrepreneurs, while the minister of labour and representative of SYRIZA stressed that the leader of ND turns a blind eye on delinquency. "What are the obstacles towards entrepreneurship? The audits, the increased wages and the collective agreements?", they stressed from Koumoundourou Square. At ND, they accuse SYRIZA of fake news, reiterating that there will be a reduction in taxation and respect for labour rights, and that public sector workers will not be dismissed.
However, one of SYRIZA's central questions is whether the tax reduction announced by ND means expenditure cuts in the welfare state, wages and pensions. At the same time, the party spokesman repeated the invitation for a debate between Tsipras-Mitsotakis, something which they do not seem to accept in ND, who encourages a debate among all political leaders./ibna