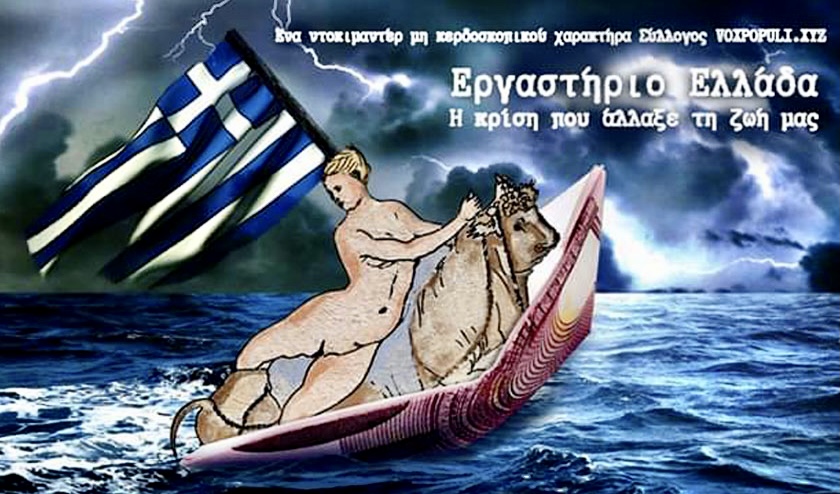 IBNA presents the documentary "Laboratory Greece", a recording that shocks and concerns how a form of government exploits the "individual responsibility" and manipulates the citizens.
"Laboratory Greece" is a historical research that analyzes Greek and European history, from the Second World War to the current crisis we are going through.
A documentary of History and many stories.
A journey that we shared with intellectuals, politicians and citizens, passing through generations of people, with "Power" as the central core.
A form of power that exploits "individual responsibility" to weaken, discipline and manipulate the Greek people, who, notorious for many years by national and global media, are blamed for the financial crisis in their country and for this, ready to be sacrificed on the altar of power as a scapegoat, to repent of their mistakes and return to a sustainable reality.
As such, utilizing fear, repression, discord and social insecurity, policies of generalized bankruptcy were implemented, leading the country into chaos.
Suddenly, anger and frustration turn into hope for a better future.
The "European Dream", the geopolitical fruit of the Second World War, is the pillar of modern globalization and we are going through its evolution together.
The question posed by the documentary is: "who is to blame for the economic crisis in Greece?" and lets the viewers draw their own conclusions.
"Laboratory Greece" is a non-profit, independent and self-financed Italian production that aims to inform the viewer for educational purposes.
When, after the initial stages of its production, members of the "VoxPopuli" Association left, the project was documented and carried out by only three members, accompanied by dozens of volunteers from Greece, Italy and other countries.
The generous contribution offered to us by institutions, libraries, individuals and institutions in Greece for the completion of our project was valuable, a fact that made us love Greece even more.
The documentary is available on the internet because due to the pandemic all screenings in Greece and Italy were canceled.
It was released in three versions, Greek, Italian and English -fully subtitled- and has been posted on YouTube on our channel "Lab Greece"./ibna