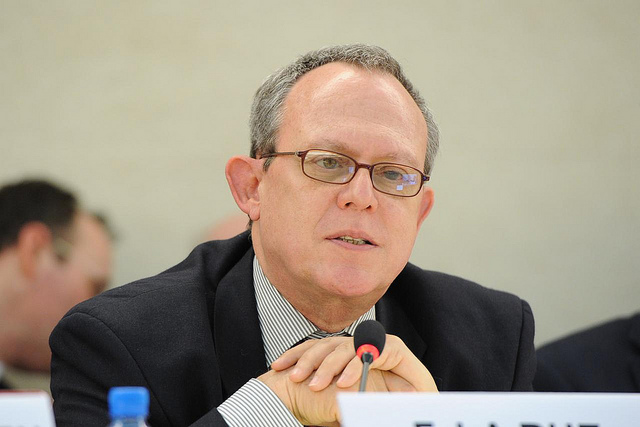 Skopje, June 21, 2013
The representative of UNO for the freedom of speech and thought, Frank La Rue launched criticism today in Skopje over the functioning of media in FYR Macedonia.
La Rue said that media and journalists, who are critical toward power, are targets of pressure and intimidation from the authorities.
UNO official stressed that FYROM has good laws, but the problem consists on their application.
"My general assessment is that the legislative system in FYROM is advanced, but the same thing cannot be said about the application of laws in practice and policies in reality. I can identify a tendency of intimidation toward critical journalists or investigative journalism. I believe that FYROM has an intimidating atmosphere against any form of critical media which deals with specific investigative or critical issues toward current government officials", declared La Rue.
La Rue gave concrete examples of the pressure toward media, by mentioning the shutdown of A1 TV network and three other newspapers, along with the lack of expertise about the death of the owner of "Fokus" newspaper, Nikola Mladenov.
La Rue also stressed that the Criminal Court has not allowed him to visit journalist Tomislav Kezharovski, who is under police custody. On behalf of UNO, he recommended the review of the new bill on the media, which according to him has the tendency to limit the activity of journalists.
The UNO envoy made these comments in the framework of the preliminary evaluation of the report on the state of the media in the country, the version of which will be published next year in the Council for human rights at the UNO. The EU enlargement commissioner, Stefan Fule criticized FYROM yesterday about the lack of freedom of speech during a conference on the freedom of the media. /ibna/