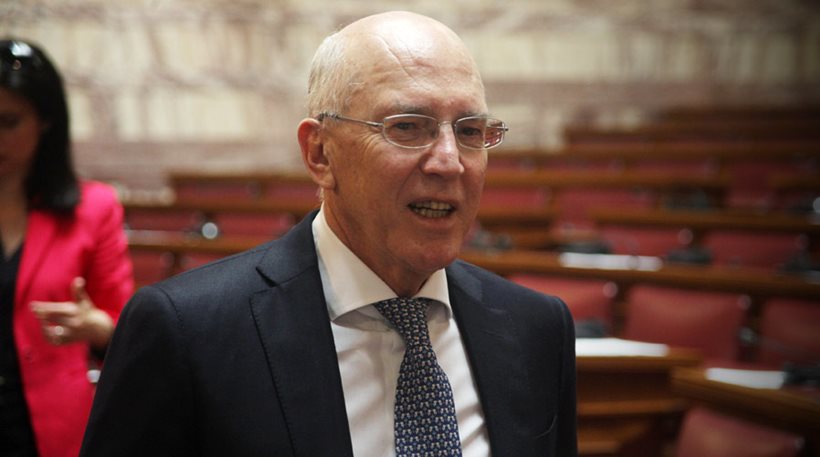 Athens, July 22, 2016/Independent Balkan News Agency
By Spiros Sideris
The participation of Greece in the share capital and the Asian Infrastructure Investment Bank (Asian Infrastructure Investment Bank, Allen), with its contribution calculated at EUR 10 million, decided the Governing Council for Economic Affairs (KY.S.OI.P.) which convened Thursday, under deputy Prime minister Giannis Dragasakis.
According to the relevant information note by the Office of the deputy Prime minister, "the decision is part of the overall government strategy to develop partnerships with international collective investment institutions, in order to ensure financing for investment projects with high added value".
The official request of Geece to join AIIB will be filed by the Finance Ministry in August, while Professor Panagiotis Roumeliotis (photo) has been appointed as negotiator and spokesman for the Greek side was, the statement adds.
"The Asian Infrastructure and Investment Bank – in which take part almost all the Asian states seventeen countries from Europe, as well as countries from other continents – will also be able to finance projects developed in the Asian region, or projects implemented in other continents and help linking them with Asia".
"In particular, the AIIB would be able to finance projects developed by Greek companies in the Middle East, China, and the rest of Asia, as well as projects developed in Greece from Asian countries' companies", the statement mentions.
The contribution to the AIIB equity is calculated in the amount of EUR 10 million. "Of this amount, EUR 2 mln will be disbursed in the first 4 years in 4 annual installments of EUR 500,000. The rest will be given after assessing the final amount of the share capital based on the number of members and the amount contributed by each".
Finally, "if the greek request is approved at the meeting of the Board of AllB, which will take place on September 26, 2016, the contract between Greece and AIIB will be submitted to Parliament for ratification in the time following that".