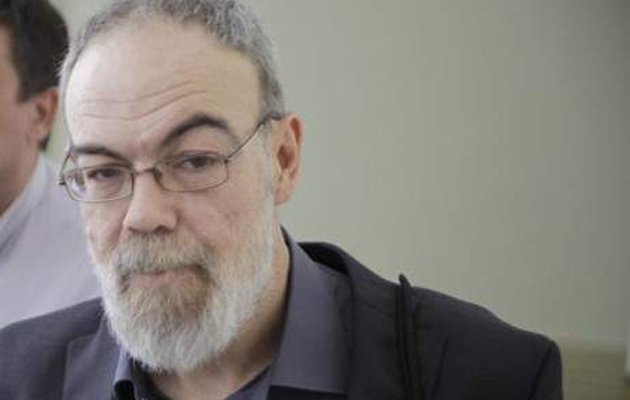 Athens, April 4, 2016/Independent Balkan News Agency
By Spiros Sideris
"We expect violence. Desperate people tend to be violent […]. They are people who have fled the war. They are not criminals", said to the Observer the spokesman for the Coordination Body for the refugees issue, Giorgos Kyritsis, after the incidents in Piraeus Idomeni and Chios.
A publication entitled "Greece is on the brink of chaos as refugees break out for their forced return to Turkey", the newspaper reports that the Greek government is preparing for the possibility of violence.
According to the publication, tensions among the thousands of refugees trapped in Greece has caused fear in Athens for the practical implementation of the Agreement.
"The islands have become flashpoints, with about 800 people having escaped from the detention center on Chios", continues the Observer.
"We expect violence. Desperate people tend to be violent. The whole philosophy of the Agreement is to prevent the movement of people in Europe from the Turkish coast, but it will be difficult and we are trying to use a gentle approach. They are people who have fled the war. They are not criminals", Kyritsis said.
On staff shortages, he explained that from the 2300 officials the EU promised to send to Greece, only 200 have arrived, adding: "We are still waiting lawyers and translators who should have been sent. Even the staff of Frontex has not arrived yet".
Asked to comment on publications that duplicate his statements in the British newspaper the Observer, the representative of the Coordinating Body for Refugee Crisis Management, George told AMNA:
I was invited by the Observer to comment on violence among refugees in recent days in Piraeus and Chios. I explained that the despair and frustration of the expectations of these afflicted people sometimes leads to such behavior, which we are facing gently and with determination.
According to the last official census, there are 52 509 refugees currently in Greece. In the islands remain more than 6,000 and at the port of Piraeus 4.629 refugees. 11 290 refugees remain at the camp of Idomeni, which was visited yesterday by the deputy minister for Social Solidarity, Theano Photiou.
The under construction reception center in the area of ​​Skaramagas visited on Sunday the deputy minister of Defence Demetris Vitsa, to be informed of the progress of the works by the members of the Armed Forces. The local coordinating refugee crisis management center (TOSKEDP) of Scaramanga, when fully operational, it will accommodate 6.296 refugees.