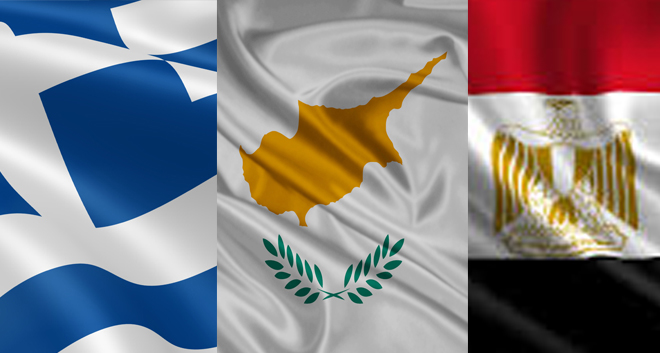 Greek Prime Minister Kyriakos Mitsotakis will travel to Egypt on Monday, October 7 to attend the 7th Tripartite Summit between Greece, Egypt and Cyprus scheduled to take place in Cairo on October 8.
Egyptian President Abdel Fattah El-Sisi will welcome the President of Cyprus Nicos Anastasiades and the Greek Prime Minister Kyriakos Mitsotakis at the Etihadeya Presidential Palace at 10:00 am local time. Bilateral meetings will be held with the Egyptian President, followed by a trilateral gathering at 12:30 local time. After that, statements will be made to the reporters and President El-Sisi will then host a dinner for his high-ranking guests.
According to IBNA, the Summit will focus on geopolitical developments in the region, energy planning and co-operation between the three countries, the economy and investments, migration, terrorism, security cooperation and Turkey's activity in the area. Τhe three countries' collaboration up to this point will also be review, as well as the prospects for strengthening their partnership.
The Greek Prime Minister, who will be arriving on Monday, October 7, according to IBNA will visit the New Museum of the Egyptian capital, the Greek Church of St. George, which belongs to the Patriarchate of Alexandria and is located in the Coptic Quarter of Cairo, while on Monday evening he will attend a dinner hosted by the Greek Ambassador in Egypt, Michalis Diamesis.
On Tuesday, at the end of the trilateral meeting, Kyriakos Mitsotakis will travel to Alexandria where he will meet with Patriarch of Alexandria and All Africa Theodore II. He will then travel to the Greek Nautical Club of Alexandria where he will have dinner with the President of the Greek Community Edmondos Kasimatis. /ibna