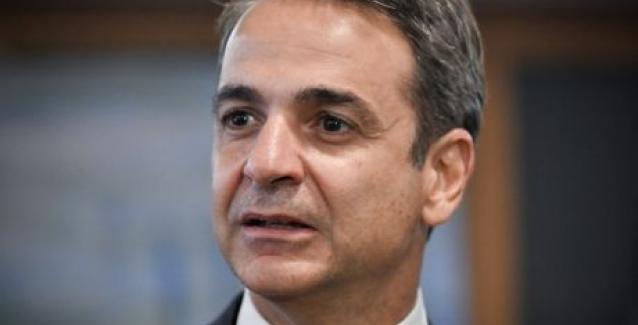 Maximos Mansion is systematically preparing for a marathon of contacts of Prime Minister Kyriakos Mitsotakis in the US.
The government staff views Kyriakos Mitsotakis' trip as very important, as he will have meetings with President Trump but also with Turkish President Tayyip Erdogan, and possibly with Zoran Zaev.
Until now, the Maximus Palace has avoided setting a framework for the crucial for the national issues meetings and argues that "we want to show a country that is confident, which participates in the heart of Europe and has an opinion on all major issues". The government spokesman describes it as follows: "Our goal is to bring out our financial plan, our reform plan, which shows that Greece is turning a page. The second is to put Greece back on the international stage, in the way it befits it. And this includes the regional issues, such as those with Turkey, but also the international ones … So we want to show on this tirp that the country is discussing all serious issues, that it is a confident country".
As for Turkey, he adds, "we always want to have an open channel of communication. Dialogue is always preferable to unilateral views. But we want Turkey to stop its provocative actions, especially in Cyprus, whether they concern the sea, the EEZ, or its involvement in the discussions between the two communities".
Obviously, for the government there is no issue of provocations towards Greece, such as the "blue-country" map, the navtex for Kastelorizo ​​or Ankara's overall revisionary behavior. Perhaps Kyriakos Mitsotakis will tell Tayyip Erdogan of his reform program to attract investments.
A New Democracy MP commented: "The dialogue is of course good, as long as you know and what you are discussing", something the government is not sure about at least in relation to Turkey. After all, the messages the Prime Minister received from his visits to Berlin and The Hague were along the lines: "find a solution with Turkey". Foreign Minister Nikos Dendias also had a difficult time with his counterpart, Heiko Maas, during his visit in Berlin. Germany prefers to do economic diplomacy with Ankara rather than Greece, as both Merkel and Maas have shown in their meetings.
As for the meeting with Zoran Zaev, the government is behaving as if the Prespa Agreement is not a bilateral issue: "It is a matter for all the Western Balkans in general. And in this context we will seek meetings with all the leaders of the region. The EU is also concerned about the progress of enlargement talks for the Western Balkans next year. So we are addressing the issue as a whole", says a government spokesman.
Germany considers the Prespa Agreement to be good and is pushing for normalization, as is the case with the US. But Kyriakos Mitsotakis will project the new image of the country…/ibna