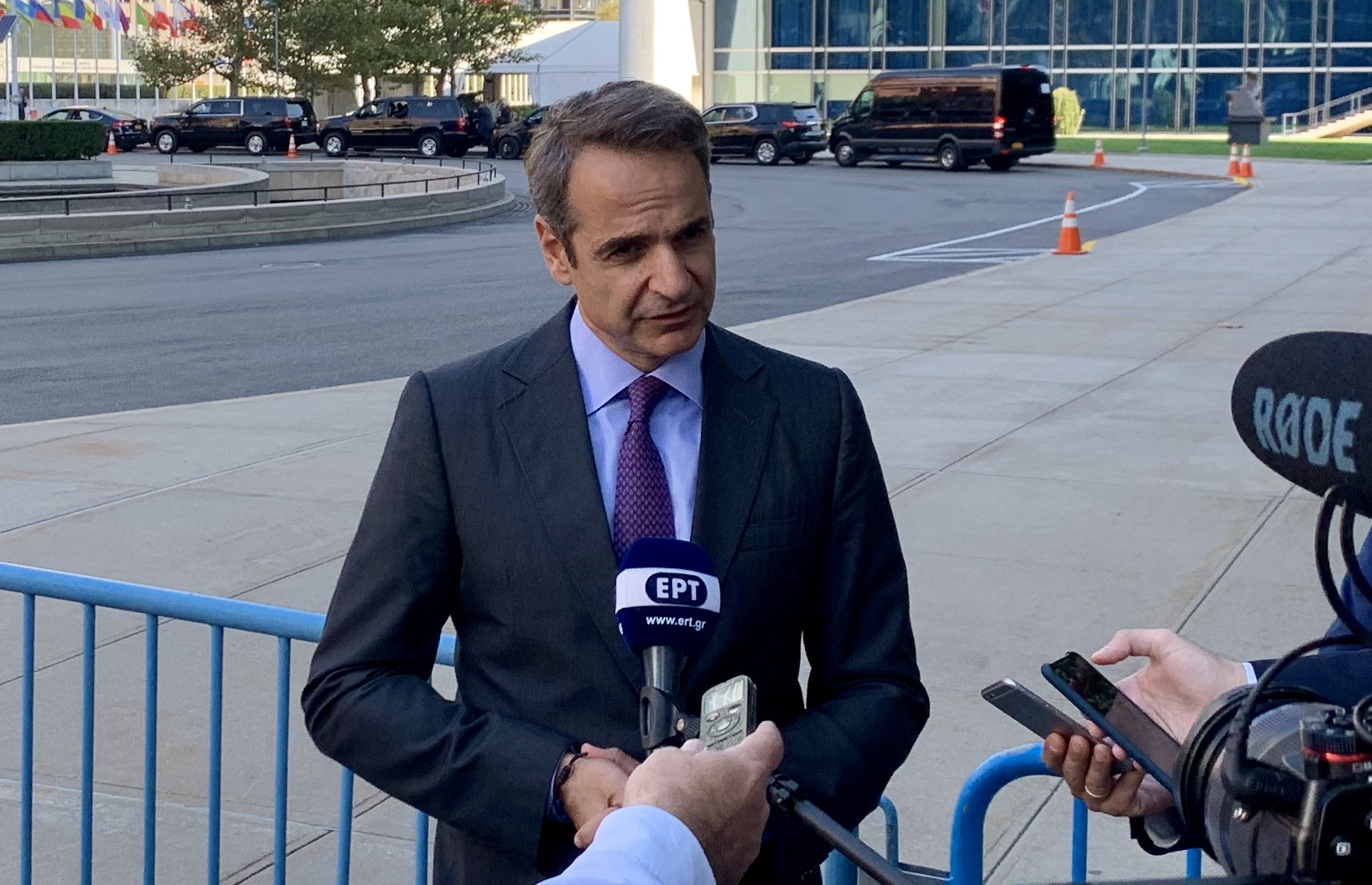 After his meeting with Archbishop of America Elpidoforos, at an event at the Greek Consulate in New York in which he attended, Kyriakos Mitsotakis spoke of various issues that where the focus of his contacts so far.
The Western Balkan countries to move forward together in the EU
Speaking about his meeting with the Prime Minister of North Macedonia, Zoran Zaev, and the country's accession prospects, Mitsotakis said that "The European Union countries will evaluate the course of the two Western Balkan states and decide on the next steps. We agree with the prevailing view in Europe that there should be no decoupling. "It is noted that Mr. Zaev calls for a different approach as he considers that his country fulfills all the conditions, regardless of what happens with Albania.
However, at the meeting of the two prime ministers, Mitsotakis expressed his firm stance that he would not sign the Agreement and outlined points where there were objections, such as trademarks and delays.
I attach importance to the interpersonal relationships between leaders
The prime minister also referred to the meeting with Turkish President Tayyip Erdogan, saying that the climate was very good and added that "I attach great importance to the interpersonal relations between the leaders". The prime minister reportedly raised all critical issues, from Turkey's transgressive behavior in the Cypriot EEZ to its stance on immigration, and expects Ankara to take concrete moves to justify his cautious optimism.
Greece as an investment destination
During his trip, the prime minister had a series of meetings with grand scope investors, with the staff expressing optimism that there would be specific US capital investments in the country in the near future. They clarify that they are not talking about international fundraising opportunities but about long-term investments, such as the EUR 650 million of the two US companies in "Elliniko" or the EUR 500 million investment of Blackstone. After all, one of the prime minister's stated goals was to promote Greece's new image and talk about how it will become an investment destination.
Kyriakos Mitsotakis seeks to take advantage the country's long history and unique natural environment and presents specific areas where investments can be made, while promoting both tax cuts and privatizations in consultation with the HRADF.
Guterres shows willingness to engage in the Cyprus issue
The prime minister met on Thursday morning with UN Secretary-General Antonio Guterres and discussed the Cyprus issue. The Greek government reportedly believes Mr Guterres is prepared to engage in a new round of negotiations, but wants the two communities to have the first say and if there is progress in the talks then he will intervene. The Greek government's position, however, is for a bicommunal bi-zonal federation without guarantees and occupation troops./ibna