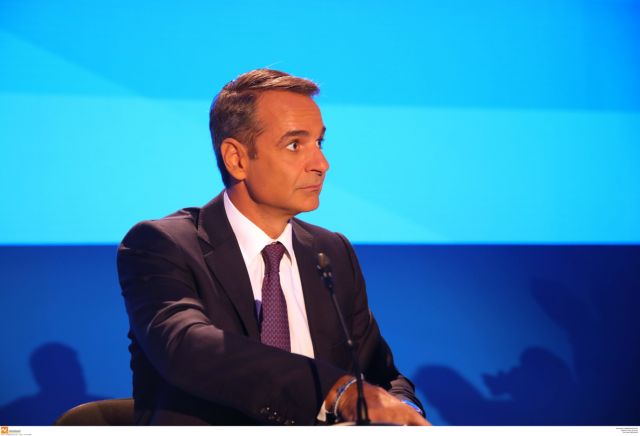 "I do not drag my political opponents through the courts", was Prime Minister Kyriakos Mitsotakis' answer to the question regarding his response to the set-up of an Inquiry Committee for the "collusions around the Novartis case", following the file's transfer to Parliament on Monday.
The formation of an Inquiry Committee is pursued by former Prime Minister Antonis Samaras, who testified in the Supreme Court last week and named Alexis Tsipras and "Rasputin" Dimitris Papagelopoulos, who allegedly intercepted and manipulated the Novartis case.
Through his disclosure, Kyriakos Mitsotakis puts an end to the rumors that have arisen, while he confirms that he intends to tone down the political climate, mainly by avoiding any desires for revenge against his political opponent. He also points out his difference from Alexis Tsipras who, according to party sources, "did not hesitate to accuse ten political figures, including three former prime ministers, just to serve his party's interest".
It is for sure that Kyriakos Mitsotakis' stance will not sit well with Antonis Samaras. From now on one will wonder whether Mr. Samaras will seek the collection of 30 signatures from Members of Parliament, in order to set in motion the proposal to set up an Inquiry Committee.
It is easier to answer whether Kyriakos Mitsotakis will from an Inquiry Committee for the first half of 2015, demanded by his party's "radicals", in order to continuously persecute  SYRIZA and Yanis Varoufakis. On this subject, the government staff says that the case is out of date anyway and that it is senseless to look for someone to blame.
By maintaining this attitude, Kyriakos Mitsotakis may frustrate the "anti-SYRIZA" public, but nonetheless he spreads the message that he is moving forward, even if he has to pay with intra-party criticism. As Mitsotakis and Tsipras appear to be walking the path of consensus, it remains to be seen whether this will reach a symbolic level with the election of the President of Greece. This will occur to Antonis Samaras' utter disappointment. However, while the politician from Messinia was packing his suitcases for Brussels, the appointment of Margaritis Schinas as the country's next commissioner was already a done deal; as of course happened with the Vice President position. /ibna