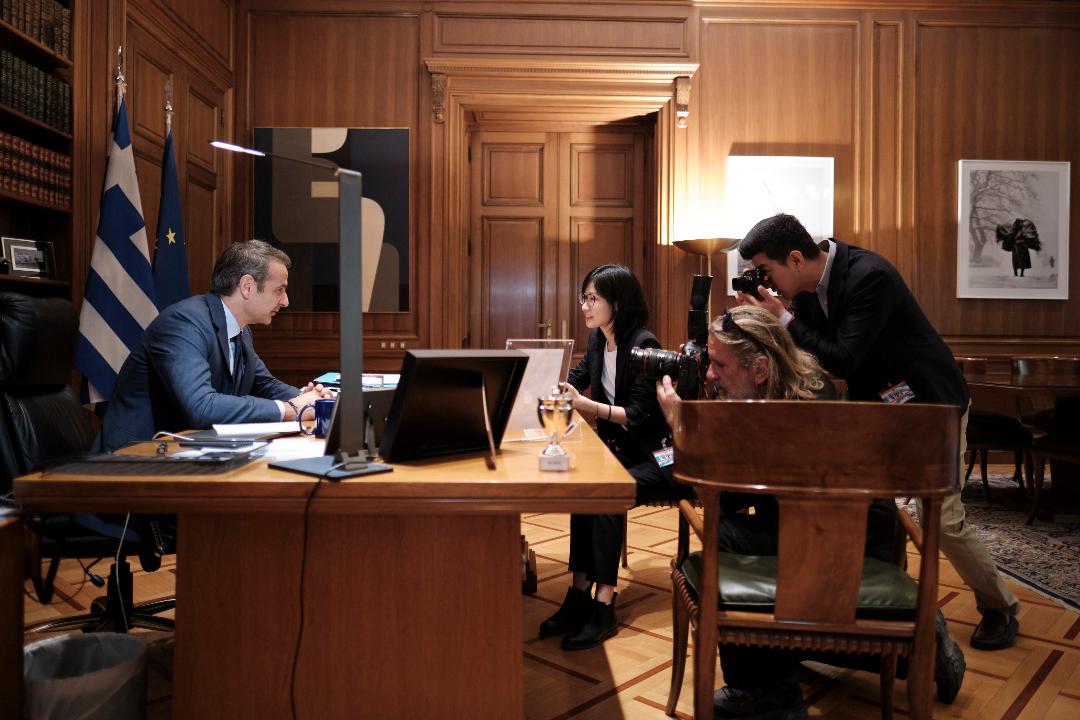 Prime Minister Kyriakos Mitsotakis, in an interview with the Chinese news agency Xinhua on the occasion of his trip to China for the China International Import Expo 2019 international exhibition, spoke about the further upgrading of the port of Piraeus and the wider region through a new round of investments by COSCO, that have been set in motion in collaboration with the Greek government, .
Mr. Mitsotakis described COSCO's investment as an example of mutually beneficial cooperation between Greece and China, while adding that the two countries' relations have entered a new era, filled with even more dynamic cultural and economic cooperation.
"The cornerstone of the two countries' relationship is summed up in two words: mutual respect, which derives from their great historical heritage and strong commercial cooperation", the Prime Minister notes, adding that the two sides have forged a harmonious and friendly relationship ever since the establishment of formal diplomatic relations.
Greece is back on the investment map
Greece regains its position on the world map as an extrovert economy open to trade and investment, the prime minister said, adding: "Greece and China are already hubs through which global supply chains cross. Although their relations are at their zenith, there is much room for deepening bilateral economic cooperation and stimulating investment flows … The sectors we would like to see progress even more in our cooperation with China include agriculture, transport and infrastructure, shipping, energy, telecommunications, innovation, research and technology and of course tourism".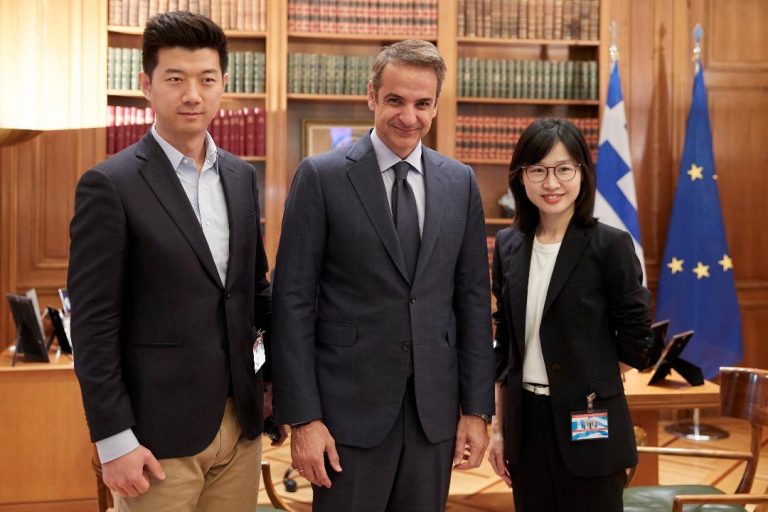 Mr. Mitsotakis reiterates that the government is committed to fostering a welcoming business environment, while reassuring that Greece is a country of equal opportunities for all investors; he adds that Athens looks forward to further improving bilateral relations through a variety of occasions, such as the Forum of Ancient Cultures, and seeks to enhance political relations at the highest level.
Greece, after all, is actively engaged in the BRI, the prime minister says. Mr Mitsotakis explains that this initiative will lead to the creation of important infrastructures for the development of international trade and that it has "a lot to offer", due to its geostrategic position where Europe, Asia and Africa "meet".
Another field for cooperation between Greece and China is the "17 + 1" scheme, involving many Eastern and Central European states. Mr. Mitsotakis is convinced that our country's participation will add value to the scheme, favoring all participants, while at the same time it will open up opportunities for new cultural exchanges and partnerships in trade and infrastructure.
"Greece is a pillar of stability"
Greece has traditionally been a pillar of stability and cooperation in its neighborhood and recognizes China's growing importance in world affairs. In this context, Mitsotakis says that Greece considers China's contribution to addressing the major challenges of our time, such as climate change and defending the world trade system, to be at the core of the World Trade Organization. The People's Republic of China, which this year celebrated its 70th anniversary since its founding, has managed to make important internal reforms, while also changing the world around it, the prime minister notes. It now comprises a "critical factor for stability within and beyond its region". /ibna