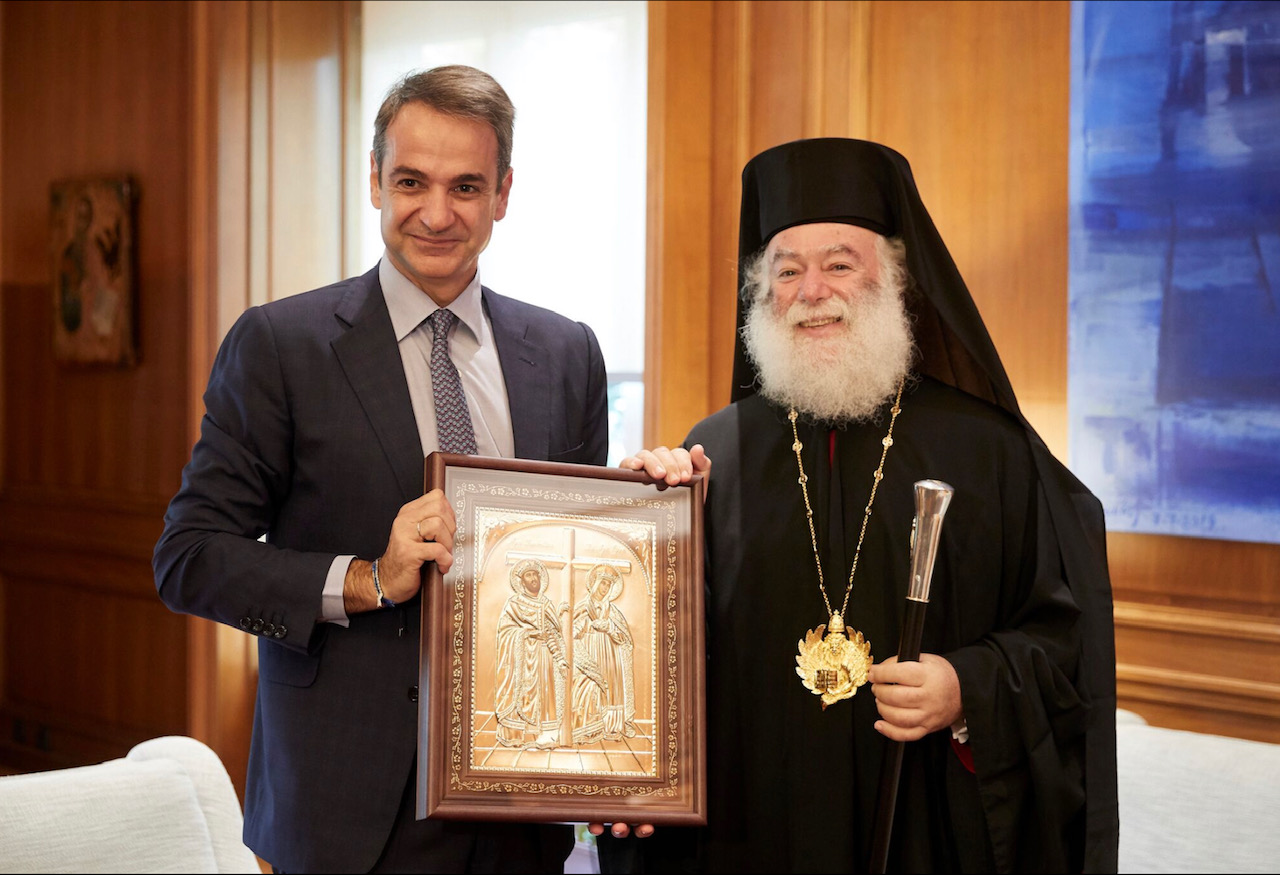 The Greek Prime Minister Kyriakos Mitsotakis received the Patriarch of Alexandria and All Africa, Theodore II.
During the meeting, Kyriakos Mitsotakis thanked the Patriarch of the Greek State for his great missionary work, highlighting the exceptional importance it has, not only to the Greek community but to the entire African continent.
For his part, the Patriarch of Alexandria and All Africa expressed his heartfelt thanks for the support and cooperation from both the Greek State and the Church of Greece.
Third after the Patriarchates of Rome and Constantinople, the Patriarchate of Alexandria and All Africa, was one of the brightest Christian churches in the East during its heyday. Today, the Patriarchal Throne of St. Mark holds the first place among Orthodox Churches in the world in Mission Action, March and Communion, with 25 Missionary Holy Metropolises and 6 Missionary Dioceses across the African Continent. It is an important element of the remaining Greeks in Egypt.
Patriarch of Alexandria is second in the Patriarchs' Embassy of Honor after Ecumenical Patriarch of Constantinople./ibna