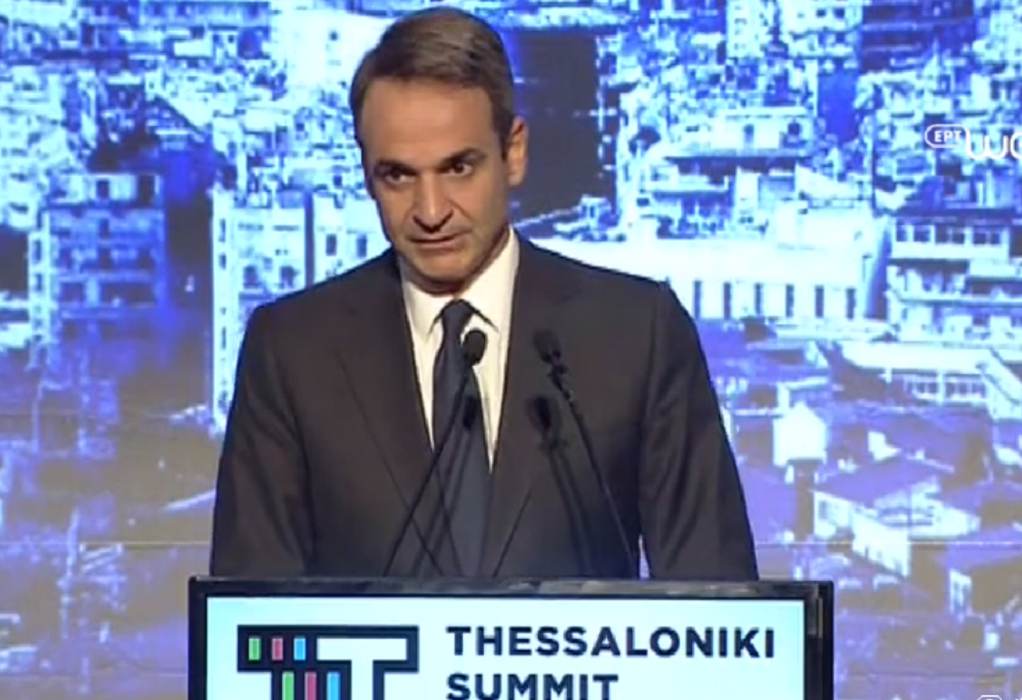 Mitsotakis to Zaev: "Dear Zoran…"
Since yesterday, Kyriakos Mitsotakis has been walking in the former Prime Minister Alexis Tsipras' footsteps regarding the Prespa Agreement.
Following his meeting with the Prime Minister of North Macedonia, whom he addressed as dear Zoran, speaking at the Thessaloniki Summit 2019 Kyriakos Mitsotakis called for the normalization of the two countries' relations and its European perspective.
In fact, he kicked off his speech by speaking about the recent Summit and "by expressing, I believe, Prime Minister Borissov as well", assured that Europe, despite its reservations, is keeping its doors open for the Western Balkans.
He referred to Greece's relations with Albania and North Macedonia in terms of their European prospects: "The course of the two neighboring states towards Europe involves significant changes that must be implemented… As for Greece, I never hid the fact that we want our two neighbors in the European Union. Yet we also expect them to take the necessary steps: Albania to proceed with an unbiased and objective census of its population, fully respecting the right to self-determination and in practice guaranteeing the assets and rights of the Greek National Minority".
He then moved to the candidacy of North Macedonia: "Dear Zoran, I will once again be clear. We have a duty to mitigate the many negative consequences of an agreement that has already been signed. We must do it with realism and maturity. The priority for us is to protect the name and reputation of Macedonia and its products.
Tomorrow, for example, I'll be in one of the 1,290 wineries in our country, specifically the one in Imathia. Macedonian producers, however, face unfair commercial treatment in international markets by competitors who illegally use the protected geographical indication "Macedonia", promoting the name "Wines of Macedonia". Such offenses can and should be treated immediately within the framework of the proper implementation of the Agreement".
He spoke about the new mark of Macedonian products: "… With our blue national color, the "M" emblem for Macedonia and the designation "GReat ", which implies both "big" and "Greece". An international mark that will constitute a signifier of the origin of all goods from Greek Macedonia, the Great Macedonia of Alexander the Great".
He reiterated his firm support for the European prospects of all Western Balkan countries: "As the oldest and strongest member of the European Union, Greece encourages the candidate countries to proceed with the difficult changes that will bring them closer to the European Democracy, Law, and Open Economy.
He also talked about "the discussion he had with his friend Boyko regarding the possibility of launching a major development project, a modern trunk road that would connect our two countries safely and quickly".
He closed with a historical reference to legitimize his shift on the subject of the Prespa Agreement and cited Eleftherios Venizelos: "With thy Balkan peoples, whether we like it or not, we will live as neighbors in the future. The common interest imposes the least of our obligation, through mutual compromises, to establish pure relations". /ibna