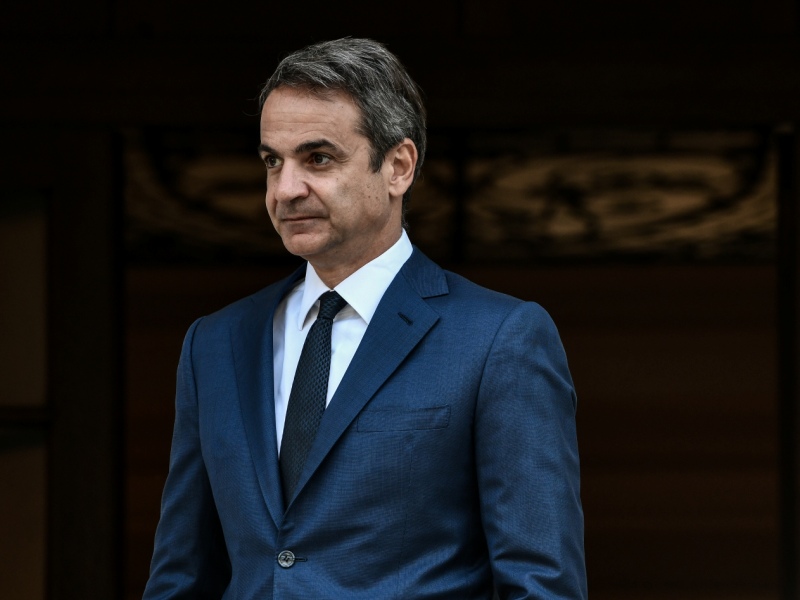 Prime Minister Kyriakos Mitsotakis shared a working lunch with the Strategic Planning Advisory Group "Repositioning Greece", which his wife Mareva Grabowski also attended.
This is the team that helps upgrade and enhance Greece's image abroad; it focuses on constructing a new architecture for the country's image, that is, a holistic strategic plan that will put modern Greece on the world map. According to the press release, "Up until now, Greece was only promoted for its tourism. We need to emit a full picture of a modern version of Greece, a country of creation, economic and cultural development, with a distinct quality of life and respect for the environment. A country that looks at the world with confidence", Kyriakos Mitsotakis said during the lunch.
This new image, which comprises a priority for the Prime Minister, will support and be supported by every side of the public and private sector, will positively reflect the country and its people, stimulate the pride of the Greeks and, following the track of history, will reveal the contemporary dimension of culture, know-how and human resources, the parameters that make up the generations of Greece. The process of the project being realized will include an open-access digital platform, followed by actions to encourage wider community involvement.
In addition, a specialized working group will collaborate with Northern Greece's trademarks on Macedonian products.
The advisory group is comprised of dedicated, well-respected and specialized personalities, with international prestige in their field, supported by representatives of the Presidency of the Government and the Secretariat-General of the Ministry of Foreign Economic Relations and Extroversion Affairs.
Specifically, the team is consisted of:
Alex Athanassoulas, President and CEO of STIRIXIS Group
Andromachi Vani, Mathematician, head of the Secretariat-General for International Economic Relations and Extroversion Office of the Ministry of Foreign Affairs
Steve Vranakis, special advisor to the Prime Minister, Chief Creative Officer responsible for the creative part (from Google's Creative Lab)
Dimitriadis Grigoris, Engineer, Secretary General for International Economic Relations and Extroversion of the Ministry of Foreign Affairs
Efthimiou Maria, Historian, Professor at the National University of Athens
Katsachnias Dimitris, President and Strategic Director of the Air Paris Group
Loizou Vicky, Science Politician, Secretary-General for Coordination of Economic and Development Policies of the Presidency of the Government,
Maragopoulou Vicky, Director of the National School of Dance
Panagiotakou Aphrodite, Director of Onassis Cultural Foundation
Papalexopoulou Lena, Economist, Entrepreneur and Vice President of Desmos.org
Sideris Nikos, Psychiatrist, psychoanalyst, writer – Director of the Galinos Institute of Mental Health and Personal Development
Simitzis Titos, General Manager of Alternative Research Solutions
"Repositioning Greece" is coordinated by the Deputy Foreign Minister for Economic Diplomacy and Extroversion, Kostas Fragogiannis. /ibna