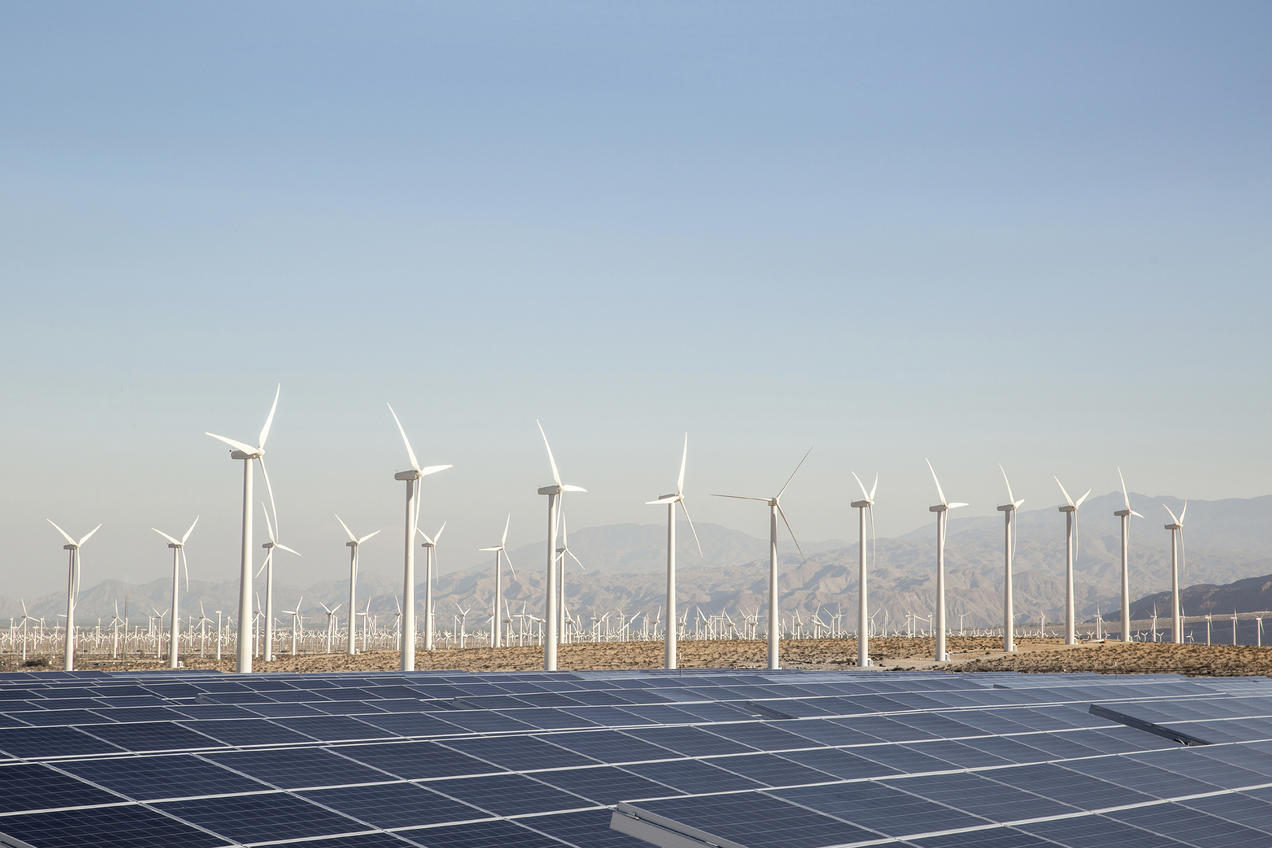 Prime Minister Kyriakos Mitsotakis was looking to acquire political credit for Enel Green Power's investment in Kafireas, Euboea with yesterday's appearance when he inaugurated the wind park, the same way he did with the Mytileneos gas plant two weeks ago in Aspra Spitia, Boeotia.
"It is no coincidence that all this happens just three months after the elections. Not even 100 days after the government's swearing-in, they are proof of the trust that lies in a government that supports the fertile forces of both investors and workers", the prime minister said. Although, he acknowledged that the work was completed after many years of organized effort, of course before the New Democracy government rose to power. But soon afterwards he picked up where he left from, saying that "this new wind farm, as has been said, the largest wind farm in our country, is yet another proof that the investment freezing is slowly giving way to a spring of growth. Greece is now changing – we can see it everywhere – with new investments and new job openings".
He then noted that this was a mild but extremely rich "green" source of energy and added that "these are initiatives that bring us closer to definitive independence from lignite and bring Greece closer to the demands of the 21st century. Our goal, then, is for Greece to become a pioneer in RES. Not only in the "green" but also in the "blue" development, since our seas can also be utilized in this direction".
Afterwards, he praised Enel Green Power, "the largest renewable energy company in the world. Which – while its installations were operating – protected and reforested the perennial chestnut forest that surrounds its wind turbines.
I would like to point out that 3% of the annual investment income, that is around one and a half million euros, will be returned to the local community on a contractual basis".
Overall, regarding wind farms he said, "Don Quixote might have fought the old windmills, seeing imaginary enemies in them. We welcome the new ones as friends of the future; which will bring a better, cheaper life to the households and ultimately a different but equally beautiful environment for all … By the end of 2019 the new Special Spatial Planning Framework for RES will be signed. Before its completion, however, we will make modifications to the existing one to address the many impediments that sadly still exist. All services involved are working in this direction and it would be useful to have suggestions from all those who are active in the field".
On the other hand, he spoke of the investment within the framework of ditching lignite- until 2028 – and using milder forms of production instead. He quoted: "This initiative puts us at the forefront of the global debate on the rapid detachment from energy forms that leave a large environmental footprint. It is combined with the need to finally liberalize the domestic energy market in order to create more jobs and cheaper energy. And, of course, to reduce the economic damage caused by electricity imports. Greece should be a country that exports electricity, especially to the Balkan countries, which will soon have face this problem, as they will have to get rid of relatively energy-intensive power generation infrastructures. Therefore, we are already promoting – they will be approved in the next Interministerial Committee on Strategic Investments – two major projects in Thessaly and Central Greece (…) with a total capacity of 461 MW. It is an investment of 400 million euros which will create many job openings, stimulate further the share of RES in our energy mix … By 2024 the mainland's interconnections with the Cyclades and Crete will have been completed. Until 2030 we will be done with the interconnection of the Dodecanese. The crucial Peloponnese – Crete interconnection will be reached earlier in the summer of 2020. /ibna