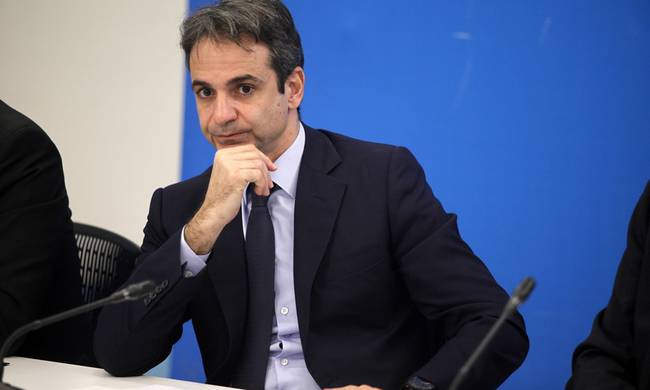 Athens, August 30, 2016/Independent Balkan News Agency
By Spiros Sideris
The intraparty dispute in New Democracy and the changes that Kyriakos Mitsotakis is thinking of making after TIF show that the results of his choices and balances he tried to keep within the party, did not pay out.
According to sources from Piraeus, the President of New Democracy appears disappointed by the choices he made in the staffing of the party apparatus, after the victory of the leadership, as they have offered very little and is away from the goal had put on the full reorganization of party in the first half.
First line party officials, who raised in the previous period the entire political agenda of the party, show detached from his basic choices, while they are not involved in the communication effort of the party to get over three consecutive electoral defeats in 2015.
Instead, some diversifying voices are increasing, with the schism formed between the modernizers of Kyriakos Mitsotakis and the Conservatives growing, but closer to the traditional base of the party, adjacent to the former Prime Minister Kostas Karamanlis.
Antonis Samaras, having secured the positions of his own executives in the party apparatus, observes and wait for his next move.
Kyriakos Mitsotakis appears annoyed with the ND MPs failures, which enables the SYRIZA-ANEL Government cruising any opposition attempt made on the part of his party.
Already in his mind, according to information of IBNA, after the TIF he is preparing changes in many areas of the shadow government that exists. Areas such as Foreign Policy, Domestic policy, public health and education will be among the first to be changes, hoping this time to have more success in his choices.
Another point of concern for Kyriakos Mitsotakis is the processes in the area of the center-left, which from what things show are not progressing towards a positive outcome, with the gap between the Democratic Coalition and The River growing continuously, weakening his estimates for the return of center-left voters from SYRIZA, PASOK and The River. Of course it did not go unnoticed the opening of European Socialists to Alexis Tsipras, which strengthens him in the international political environment, with what that entails.
What the President of New Democracy does not want is even greater contraction, even extinction of the center-left arc. In this case an eventual election would be even more difficult, with SYRIZA as the only exponent of the center-left.