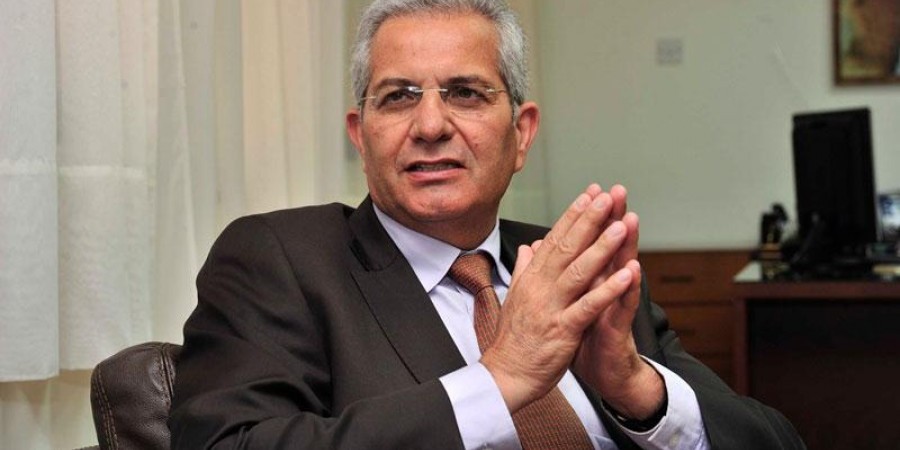 Nicosia, January 29, 2015/ Independent Balkan News Agency
By Kyriacos Kyriacou
"Cyprus can be transformed to a heaven for Turkish and Greek Cypriots if the right solution is found to the political problem", said the Leader of the left wing communist party AKEL (Progressive Party of Working People) Andros Kyprianou, who was sending a message to Turkey.
In an interview to Turkish newspaper Daily Sabah, published on Thursday, he said that after the solution of the Cyprus problem, a tight dialogue could take place to create a gas pipe beginning from Israel and ending in Turkey through Cyprus.
Kyprianou expressed disappointment for the Cyprus President and leader of the Greek Cypriot side Nicos Anastasiades' decision to suspent peace talks, adding that the situation is serious. "Its been two years since Nicos Anastasiades took over the presidency and still the negotiations (with the Turkish Cypriot side) have not begun".
"Sanctions on Ankara"
In the meantime, Cyprus House President Yiannakis Omirou stated that Turkey is trying to claim ownership over Cyprus` natural resources using military force, has charged and called on the European Council to impose sanctions on Ankara.
Omirou issued on Thursday a written statement following an announcement by the Turkish President Tayip Erdogan that his country is planning on buying or setting up a platform to be sent for drilling activities in Cyprus` exclusive economic zone.
He noted that this statement proves that Turkey is intensifying its provocative and greedy behavior and creates new realities.
Turkey, he added, no longer talks of seismic exploration activities in the area but wants to claim ownership over Cyprus` natural reserves using military force.
House Speaker pointed out that "we need to evaluate our reaction in response to Ankara`s behavior", referring to an appeal to the UNSC. He also said that Cyprus must demand that the European Council take sanctions on Turkey.
Turkey, aspiring to join the EU, does not recognize Cyprus, a member state since 2004. In 1974 Turkey invaded and occupied the island`s northern third. Numerous UN-backed negotiations with the aim to reunite the island under a federal roof, have not yet yielded result.
President of the Republic Nicos Anastasiades has suspended his participation in the talks following a Navigational Telex or NAVTEX, issued by Turkey in October last year, as Turkish seismic research vessel "Barbaros" violated the Republic's exclusive economic zone.
Repeated calls for the withdrawal of "Barbaros" went unheeded by Ankara, which announced recently the NAVTEX`s extension until April 6, 2015.