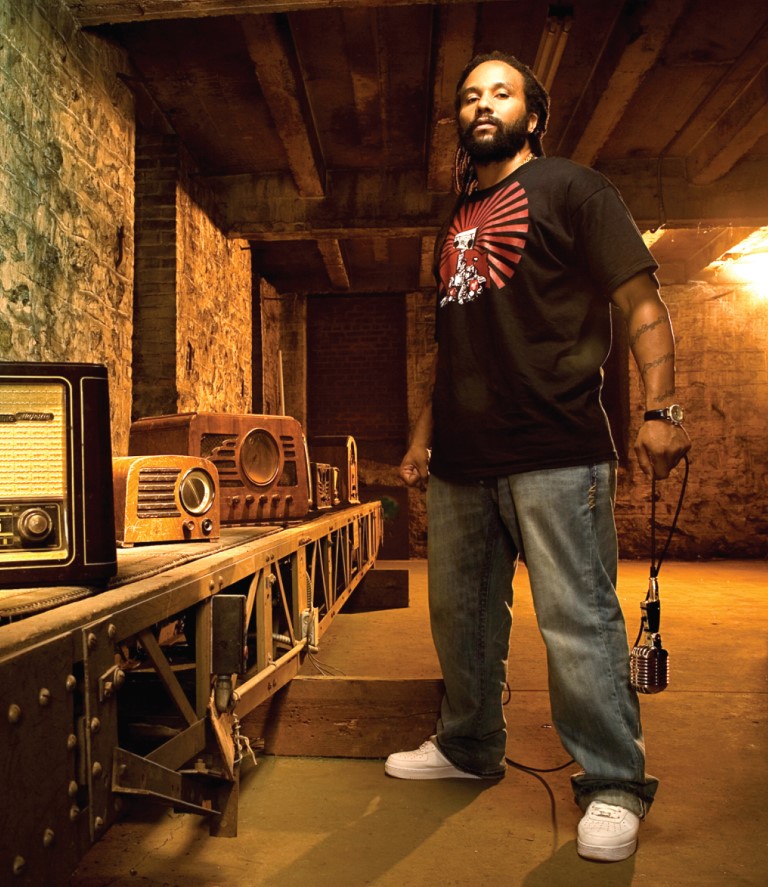 Ky-Mani Marley, Jamaican reggae and hip hop artist, son of the legendary Bob Marley, will have a concert with his band on the tenth "Demofest" in Banja Luka.
"Demofest" is the largest festival of bands who are still on the beginning of their careers. The participation and victory on this festival already launched several regional bands on their popularity. Along with beginners, many already affirmed bands will participate on this festival, which is one of the rare events who, thanks to sponsors, survived the lack of funds for cultural events in Republic of Srpska and Banja Luka.
As it is planned, Ky-Mani will hold the concert in the main "Demofest" stage,  called "Bastion" on Friday 21 July, the second night of the festival, and he and his band will present their latest studio release.
"Visitors, with cold Nektar beer and friendly support of "m: tel" company will be able to enjoy his music, as well as the timeless hits of his famous father, that Ky-Mani regularly performed", announced the organizers of the festival.
As a reggae and hip hop artist from Jamaica, Ky-Mani continued along the path started by his father, Bob Marley. Born in the land of reggae music, in his early childhood Ky-Mani moved to Miami and dedicate his life to the sport. He grew up unaware of the talent he inherited from his father and all his energy directed towards athletics and American football. His mother later turned him to the music.
In 1996 he released the album "Like Father Like Son", at the age of 21 he worked with hip hop artist Pras from the band "The Fugees" and participate on the processing of the cult song "Electric Avenue", which was originally performed by Eddy Grant. This was a turning point in his life and Ky-Mani determined to stay dedicated to its musical origins. In its later works, he uses reggae as a base, which he then enriches with the touch of blues, rock and hip hop music. Street life, peace, love and unity are the principles on which Ky-Mani build his way.
General sponsor of the jubilee "Demofest" is the Banja Luka Brewery, a friend of the festival is the company "m: tel"and the official phone of the festival is the Huawei P10. Tenth "Demofest" will be held from 20 to 22 July  this year at the fortress Kastel in Banja Luka. Along to Ky-Mani Marley, participation is so far confirmed by performers Marky Ramone, Dubioza collective, Lačni Franz, Edo Maajka, Bad Copy, Freemasons and Funkerman. Also, there is a local support of bands Sopot, Shanghai Street Fight and Vazno obavjestenje.
The main news for jubilee "Demofest" is that organizers will set another concert stage for at Kastel fortress.
"We have decided to expand the "Demofest" story. We will keep the main stage, called "Bastion", where 30 bands will perform their music skills, but this year's festival will be richer for a smaller stage, which we call "Concrete stage". At this stage, 20 demo bands will compete, and the two best will then continue the competition for the final on a big stage", said recently the "Demofest" director, Brankica Jankovic./IBNA