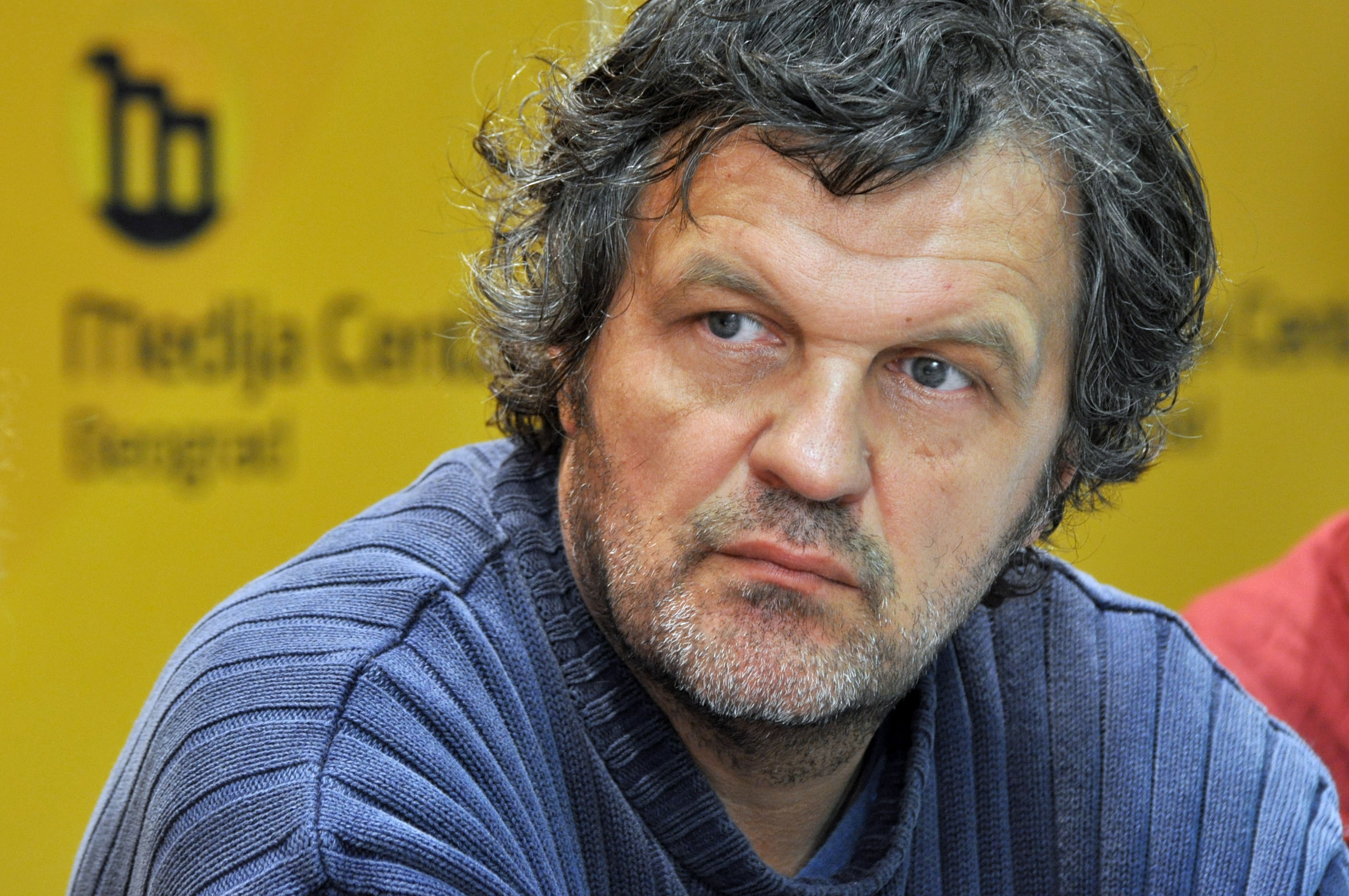 By Milos Mitrovic – Belgrade
Emir Kusturica's recent praising of Bosnian Serbs leader Milorad Dodik received a lot of publicity in Serbian media. "Milorad Dodik is the most skilled and the most talented politician I have ever met", famous Serbian filmmaker said last week.
Furthermore, Kusturica compared Dodik, who is president of Republika Srpska (RS) , to former French head of state Francois Mitterrand. Kusturica said that Dodik "easily resolves the most difficult problems", quickly understands economic processes and represents "true people". He condemned Dodik's political opponents who claim that he has lost the general elections in Bosnia which were held in October, stressing that Dodik has been reelected and that his party preserved the majority in RS parliament.
Dodik persistently strives for RS to secure its autonomy in Bosnia-Herzegovina and, eventually, to become an independent state. RS leader has strong ties with the Russian Federation and its president Vladimir Putin.
"Blic" daily quoted some of Kusturica's statements.
"Thank God that Vladimir Putin exists, and if he had existed during Slobodan Milosevic era the world would look different. He is a phenomenon of logic, whose presence in the world provides what globalism wipes out, and that is diversity. Putin's emergence on the global stage shows that worlds come from something, not from nothing. And this confronts with globalisation. What I cannot understand is the tendency – of the "Guardian", for instance – to equalize him (Putin) with Milosevic. I don't know whether this is arrogance or ignorance, but I don't understand that they cannot accept the fact that  Putin is a man who has enough warheads to destroy the planet. Privately, he is a tiger with a soul made of silk. I was at his home, he likes to talk about serious things, but he also likes jokes", Kusturica said about the Russian president.
Kusturica said he was not surprised with the former Serbian prime minister's decision to retire from politics. Earlier this year Vojislav Kostunica resigned from the leadership position in Democratic Party of Serbia (DSS), the conservative and Euro-sceptic group he had founded in 1992. In October he left the party explaining that the new leadership has abandoned its basic principles. "He figured out that you cannot do anything without foreign influence… He will be remembered as a clever man who survived in politics both by making good moves and clever concessions. He finally made a favor to himself when he felt there was no place for him in the divided media environment and influence spheres", Kusturica said.
Kusturica also tackled about the recent B92 TV decision to take off the air the political show "Impression of the week", authored by Olja Beckovic since 1991. Beckovic claimed that current PM Aleksandar Vucic demanded the abolition of the show. Kusturica said that the decision negatively affects "the image of Belgrade" and suggested that Beckovic's show could be broadcasted at RTS, state owned television.