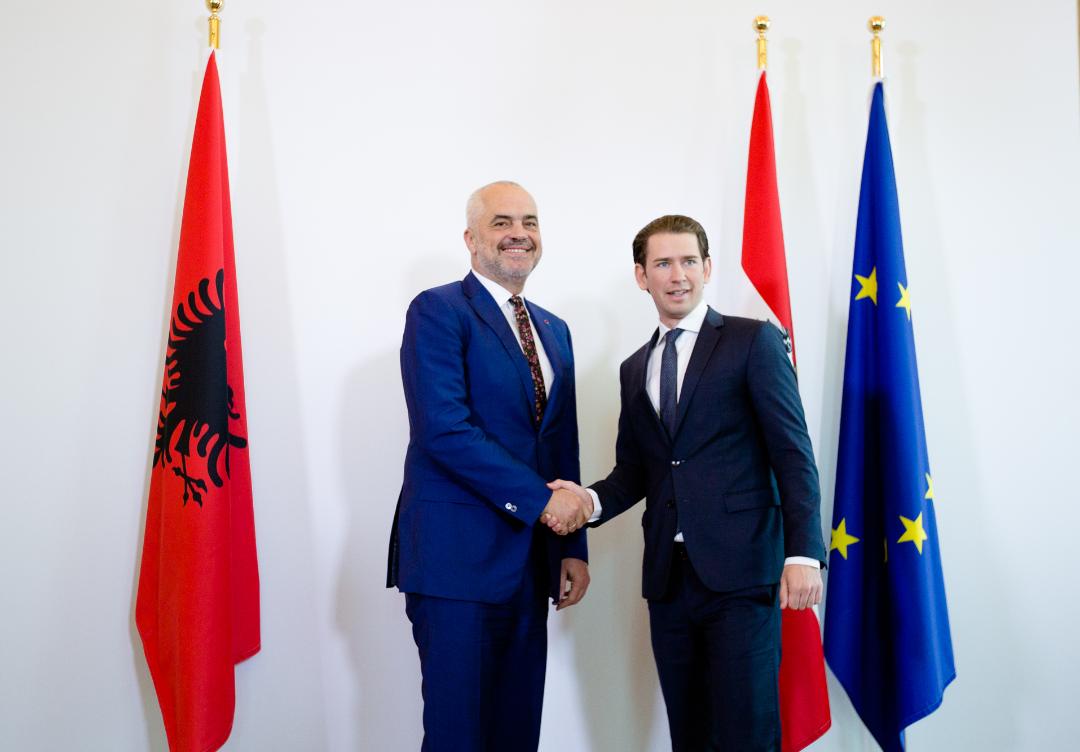 "We certainly support all Western Balkan countries, including Albania, in their path toward the European Union".
This was declared today by the Austrian chancellor, Sebastian Kurz, during a joint press conference delivered in Vienna with the Albanian PM, Edi Rama.
"We would like to see reforms. There are several EU member countries who are critical on a few things, due to the situation inside these countries. But we support Albania and the countries of Western Balkans in their aspiration to become part of the EU", he continued.
According to Kurz, all Western Balkan countries need a European perspective.
Meanwhile, the Austrian chancellor also said that Austria is very happy about the economic and political cooperation that it has with Albania. /ibna/