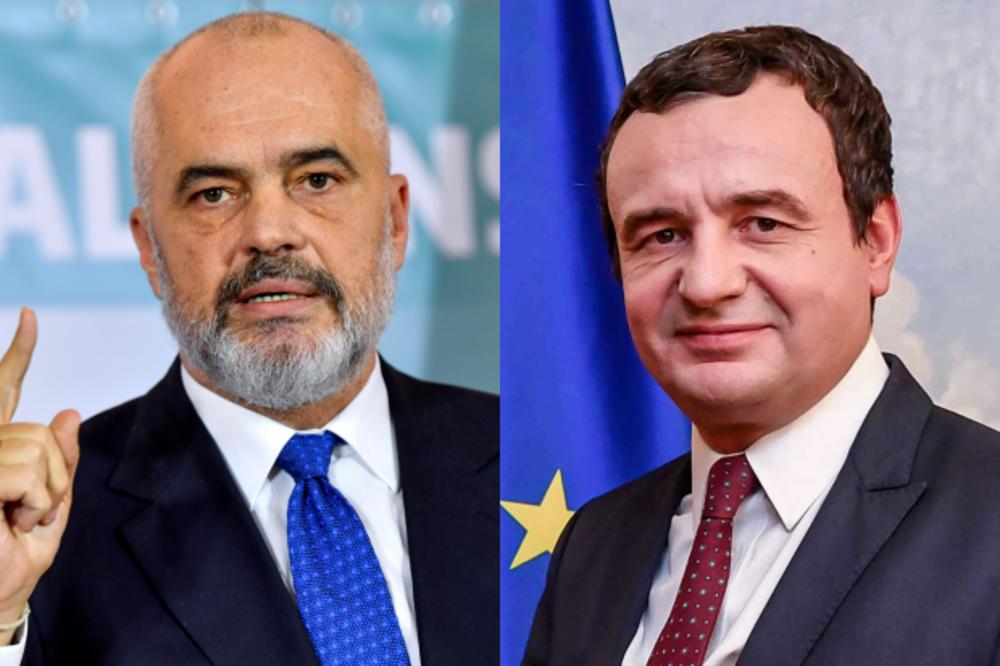 Vetevendosje leader and potential new prime minister of Kosovo, Albin Kurti, reacted to statements by Albanian Prime Minister Edi Rama, who criticized Kosovo for not participating in the Balkan leaders' meeting at the weekend, the so called "mini-Schengen of the Balkans".
In a tweet on Monday, Kurti wrote that the principles of participation and reciprocity must lead to regional initiatives. Vetevendosje's leader said the road from Belgrade to Tirana passes through Pristina. "We are and always will be one people and no one can stand between us. We need more cooperation, not confrontation!", Kurti wrote.
The leaders of Albania, Serbia, North Macedonia and Montenegro gathered in Tirana over the weekend as part of the efforts to create a "mini-Schengen" in the Western Balkan region, aimed at opening the borders and lifting trade. Kosovo however, is boycotting the meeting.
Albanian Prime Minister Edi Rama has accused Kosovo's leaders of boycotting the initiative, which he argued is to Kosovo's detriment./ibna