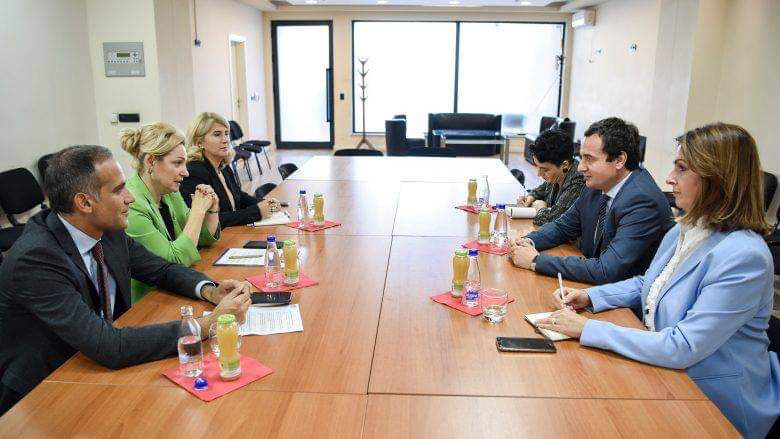 The head of the Self-Determination Movement, Albin Kurti, received yesterday the Head of the EU Office in Kosovo, Natalya Apostolova.
Apostolova congratulated Kurti on the election result and the progress of this process. She said that except for the northern part of the country, where it was reported that there was pressure on local Serbs, everything seemed to go fairly and regularly.
"Now, it is important that after certifying the results, the new institutions and government are formed as soon as possible in order to pave the way for the allocation of funds that the European Union allocates for the development of various projects in Kosovo, such as in the fields of justice, education, security and environment", Apostolova was quoted as saying by the Vetevendosje Movement.
Kurti thanked the head of the EU Office for the visit and also expressed concern with the electoral process in the north of the country.
He said addressing violations and irregularities there as well as starting a development dialogue with local Serbs is needed.
Kurti is also quoted as having mentioned the need for an EU mini-Marshal plan for the Western Balkans, especially for the unification and development of separate cities, which would enable social progress and a burst of European integration.
Kurti also indicated that he welcomed the respective assessment and ranking of the issues of the European Union High Representative for Foreign Affairs, Federica Mogherini and Enlargement Commissioner Johannes Hahn, for the October 6th elections, which emphasized the importance that the government the new one should start as soon as possible with measures affecting economic and social development, the rule of law, the implementation of the SAA and the issue of the dialogue for the normalization of relations with Serbia./ibna