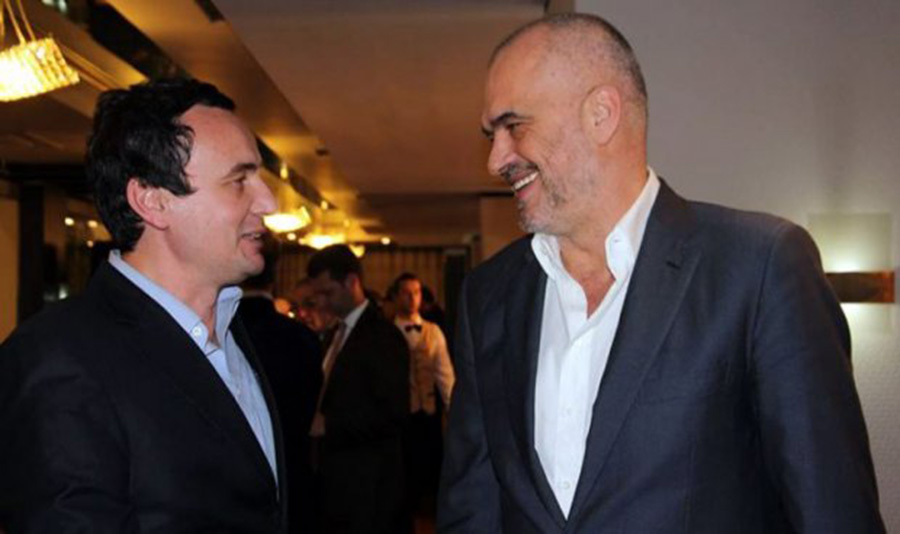 The leader of the Self-Determination Movement, Albin Kurti, after meeting with the Prime Minister of Albania, Edi Rama, expressed optimism for a greater and deeper cooperation between the two countries.
He expressed the conviction that Albania is against the territory swaps between Kosovo and Serbia.
"We talked about the issues we have in common, the issues in our two countries. We want deeper cooperation both in terms of foreign policy and the economy", he said.
Kurti announced a treaty between Albania and Kosovo to replace strategic co-operation agreements. He stressed that the border between the two countries should become as irrelevant as possible with the free movement of goods and economic union.
Kurti did not deny the possibility of the Balkan mini-Schengen, but said that one should look carefully at what it contains.
"I look forward to seeing a text of what it means, because it resembles ideas rather than projects. So we have to look at the project on paper", he said.
Despite earlier statements that Prime Minister Rama supports the exchange of territories between Kosovo and Serbia, Kurti said that the Republic of Albania is against this position.
"The Republic of Albania is not in favor of territory swaps", Kurti said briefly.
Kurti also reiterated that the dialogue with Serbia may begin before spring, as early as next year, but cannot end before the elections in Serbia.
Albanian Prime Minister Edi Rama has stated that cooperation between the two countries will continue in all areas.
Recently, Prime Minister Edi Rama and former Kosovo Prime Minister Ramush Haradinaj have signed an agreement to remove trade barriers between the two countries.
Kosovo and Albania also have agreements on the unification of foreign policy and other areas, but have not been implemented sufficiently./IBNA