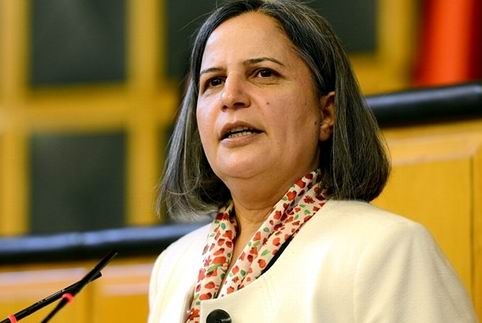 Indirect motion for autonomy from the mayor of Diyarbakir
By Manolis Kostidis – Ankara
The Kurds of southeastern Turkey make an indirect motion for autonomy. The new mayor of Diyarbakir, Gülten Kışanak (photo), who is a key member of the pro-Kurdish Peace and Democracy Party, explained that the Kourodi is ready for democratic autonomy.
"Already we are looking into how many oil wells there are in Diyarbakir. How much is the production there, where it is going … we want our share of the oil , from all the energy sources of our region. The local government should get its share from local economic and energy sources", said Kışanak in interview at Al Jazeera Turk.
According to the new mayor of Diyarbakir, "the BDP has made plans, since 2007, for the democratic autonomy of the local communities. This project is similar to that of the canton".
A few days ago Kurdish businessmen from eastern and southeastern Turkey founded an Industrialist Association.
The founders of the new Association submitted to the prefecture of Diyarbakir the relevant application, which was accepted. The new entity is called "League of Industrialists and Entrepreneurs of Kurdistan"!
The big question that remains is what will be the reaction of the turkish government to these statements and plans. While in the past Ankara was tougher on any discussion for autonomy, what has raised some eyebrows is that this time the reaction was not as such.
In Turkey there are many who argue that Recep Tayyip Erdogan may wish to approach the Kurds of BDP, in order to support him in the presidential elections to be held in August 2014.