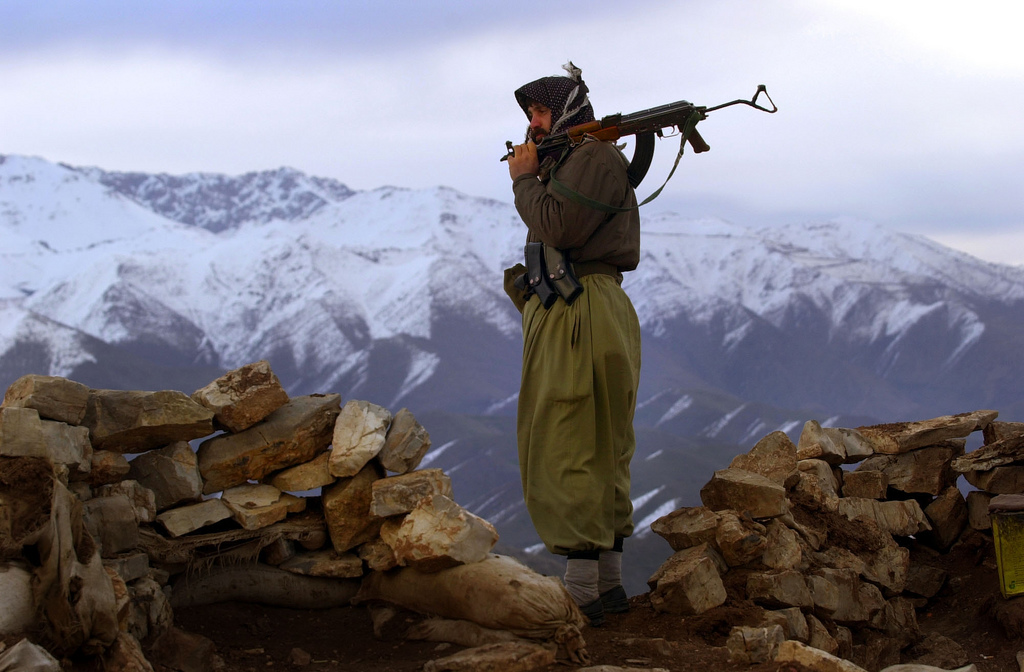 By Manolis Kostidis – Ankara
The Kurds of Turkey appear to be the major force fighting the jihadists of ISIS in Syria and northern Iraq. The vice president of the pro-Kurdish party "HADEP", Aysel Tugluk said that "the murderous savage team of ISIS performs continuous assaults the Kurds. How can the PKK surrender their weapons and disarm under such conditions. Instead the Kurds strengthen their defenses".
Tugluk argued that the tension in recent weeks in southeastern Turkey is the result of provocation by the Turkish state and said that "responsible for all these events is the government of the AKP".
A few days ago the Turkish army intervened with 2500 men in the Lice district of the city of Diyarbakır to destroy the statue of the Kurd rebel Mahsun Korkmaz, who is a hero of the Kurds and is considered the one who started the armed struggle of the PKK. This statue was in the area for 10 months and the intervention of the army caused skepticism. From the resulted episodes many soldiers and Kurdish civilians were wounded. The episodes where follow by an attack by 250 PKK guerrillas with rocket launchers and other heavy weapons that resulted in four Turkish soldiers getting injured.
Aysel Tugluk argues that "if it wasn't for the armed forces of the Kurds, ISIS would have invaded Arbil easily. "What we all understand is that the defense of the south begins from the north (Turkey) and that is why we need our national identity, our unity. The united stance of the Kurds and Kurdistan", she said.
In Ankara everyone is ready for the inauguration Recep Tayyip Erdogan as president and the appointment of Ahmet Davutoglu as prime minister, but there is skepticism about Germany's decision to supply arms to the Kurds of northern Iraq, in order to fight ISIS.
Turkey is concerned that some of the equipment will pass into the hands of the PKK, which could cause problems to the ceasefire and the efforts to resolve the Kurdish matter.