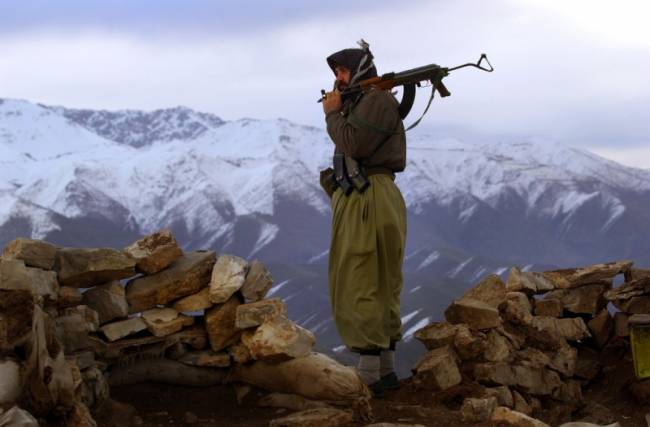 By Manolis Kostidis – Ankara
Kurds have sent a clear warning to the Erdogan administration in the event that the Kurdish issue is not resolved. Pro – Kurdish Peace and Democracy party MP Gulten Kisanak threatened that the PKK armed struggle could even resume.
"The government is reducing the channels of dialogue. As if that isn't enough, it also threatens to terminate negotiations. Mr. Prime Minister, we return that threat. If you want o stop the dialogue you should assume responsibility and come out and say it. Where dialogue and talks end something else begind; and you know that better than I do. I should not be the one to say that".
Having stated that in the last eight months fighting in southeast Turkey has stopped, Kisanak urged the government to make clear if it only wants a ceasefire or a comprehensive settlement of the Kurdish issue as it had promised initially.
Addressing Erdogan, the BDP MP stressed "the basic characteristic of this process of resolving the issue was opening the road to democratic policy. But you have placed huge obstacles to political action. Thousands of people with political views have been imprisoned".
Kurds –meaning Abdullah Ocalan, the PKK, the Peace & Democracy Party and the Kurds of northern Iraq – have expressed frustration with the democratization package announced by Erdogan two weeks ago. The package did not include provisions to release thousands of Kurds held in Turkish prisons or for teaching of the Kurdish language to be allowed in public schools. Furthermore, municipalities in southeast Turkey were not granted added competences as Kurds expected.
The PKK and its leader Ocalan have called a ceasefire since last June within the framework of the dialogue with the Turkish government. Many rebels have left southeast Turkey and gone back to northern Iraq as a result.
Gulten Kisanak is the MP whose courage had caused great reactions in Turkey. In August 2012, while she was canvassing in southeast Turkey, she had embraced Kurish PKK rebels in front of TV cameras and the eyes of thousands of Kurds after talking to them while the Turkish army did not intervene.