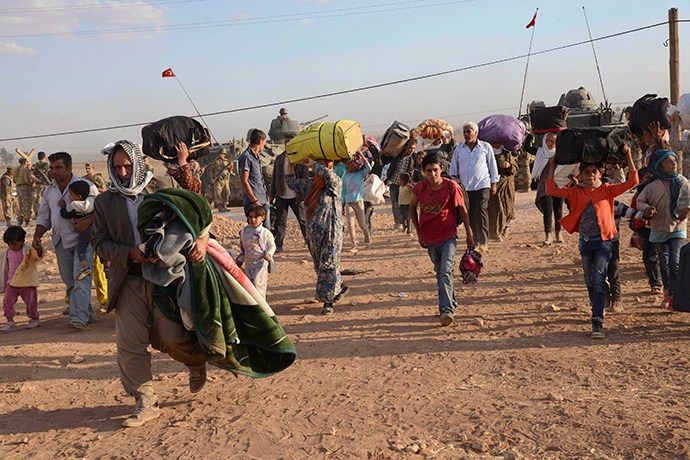 By Spiros Sideris – Athens
The Kurds who live in Athens gathered to Propylaia on Wednesday to protest for the situation in Kobani.
The protest refers to the more than 200,000 Kurds in Syria, who have left Kobani and the surrounding areas, seeking refuge in turkish borders.
Dozens of Kurds, holding banners and shouting slogans denouncing the actions of jihadists and the slaughter in Kobani, called for an international intervention for their protection.