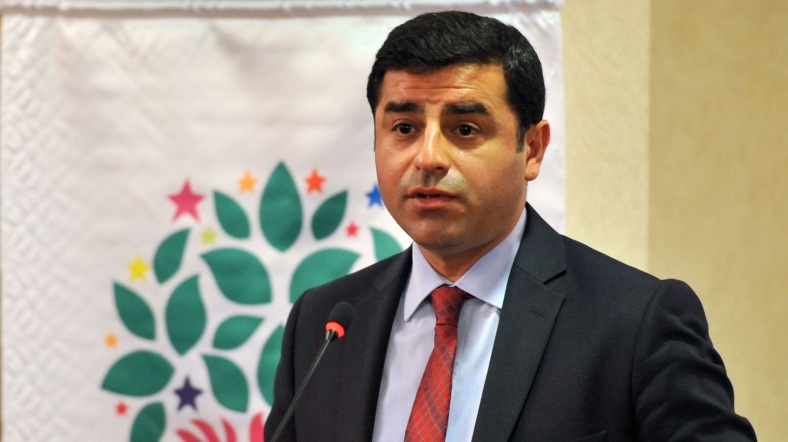 Ankara, January 31, 2015/ Independent Balkan News Agency
By Manolis Kostidis
Political analysts are watching with great interest the developments in Turkey on the Kurdish problem and the June 2015 election.
A party in Turkey needs 10% to gain seats in Parliament and 25% for independent MPs in cities.
Until today the Kurds, due to their inability to overcome the 10% threshold, chose to go in the election as independents in the provinces of southeastern Turkey where the majority of the population are Kurds and when they entered the House they created their own parliamentary group.
The pro-Kurdish Party HDP of Selahattin Demirtaş (photo), however, this time chose another way and announced that the Kurds candidates will not run as independent, but will try to overcome the 10% state threshold.
The AKP government in 2002 had set as its goal to reduce or even eliminate this election threshold, which Erdogan at the time described as "undemocratic".
But when last month the Turkish Constitutional Court examined the issue of the cancellation of this threshold, government ministers reacted strongly and pro-government newspapers argued that the judges of the Court were "conspiring" against the government and were affiliated with the Islamic movement Hizmet of Fethullah Gülen.
In the case of a reduction of the threshold at the next election, small parties would win more seats at the expense of the first party, which is predicted to be the AKP.
HDP insisted on the reduction of the limit, but since that did not happen, it has set as its goal to overcome it. In the 2014 presidential elections Demirtaş had received 9.2% of the vote.
The question is what will happen if the Kurds fail to gain seats in the new Parliament, as there will be no representation of a Kurdish MP from the HDP, which is the main "voice" of the people of Southeast Turkey. Political analysts in Ankara argue that in this case there is fear of Kurds in the region forming an "autonomous House" Kurdish, a fact that will create more serious problems in the Davutoglu government than would have been caused by the reduction of the election threshold.