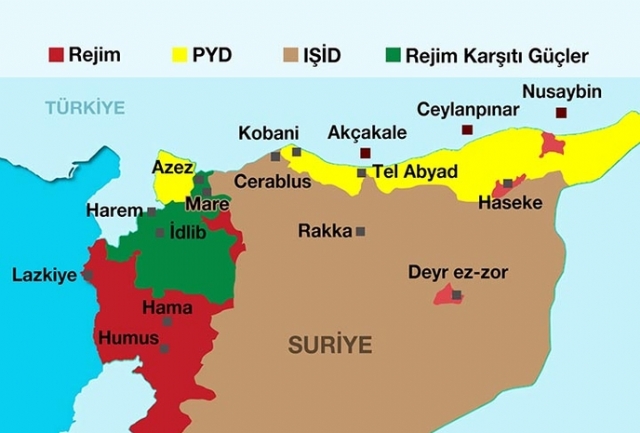 Ankara, March 17, 2016/Independent Balkan News Agency
By Manolis Kostidis
For the first time Ankara and Damascus have a common stance towards the Kurds of northern Syria.
The National Assembly of the northern Syrian Kurds declared the "Autonomous Northern Syria Federal Region", uniting the three Kurdish cantons that have been formed next to the Turkish border. This decision of the Kurds considered a step before their independence. Others believe they may create an unrecognized state like that of northern Iraq.
The first reaction came from the Syrian government, which said that "this decision has no legal basis and would have no effect".
A similar reaction came from Turkey, where Turkish officials argued that "Ankara wants to maintain the uniform structure of Syria and the unilateral declaration of the federation will have no effect".
There was also a reaction from the opposition forces of Syria, which said that this decision "ignores the will of the country's people".
The decision of the autonomous Kurdish Federation announced that the official defence force will be the YPG. Ankara has described the YGP as a terrorist organization, as it argues that is has direct relations with the PKK.