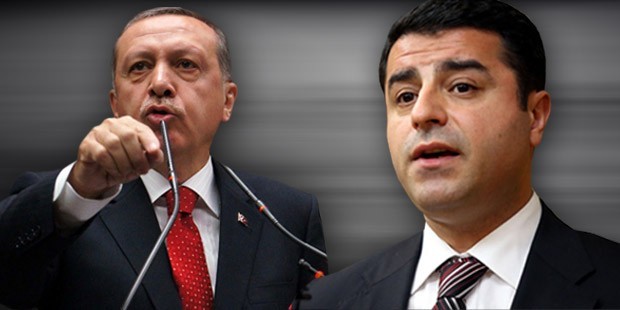 Ankara, September 14, 2015/ Independent Balkan News Agency
By Manolis Kostidis
Heavy accusations against Erdogan unleashed the president of the pro-Kurdish HDP Selahattin Demirtaş, who claimed that the incidents and fights that occur in southeastern Turkey are the work of the Turkish president.
"The AKP is capable of burning the whole country to win 400 MPs… Essentially, they have confessed that because you did not vote for them, they prohibit your free flow. Maybe they have gone mad. May they see only war. But we do not recommend war to the Kurds. There is no need for weapons", Demirtas said.
At the same time, a great march against terrorism, under the aegis of the Turkish Union of Chambers and Stock Exchanges, will be held next Thursday in Ankara.
The political leader of Hamas in Erdogan's palace
Turkish President welcomed at the presidential mansion the political leader of the Palestinian Hamas, Haled Masal, and blamed Israel for the attacks on Muslim holy sites in Jerusalem.