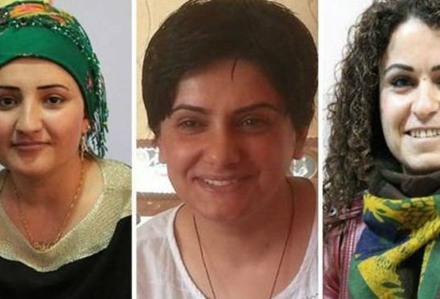 Ankara, January 8, 2016/Independent Balkan News Agency
By Manolis Kostidis
The murder of three Kurdish activists has shocked Turkey. Their bodies were found dead in Silopi of southeast Turkey after being shot by unknown perpetrators.
The autopsy showed that they were shot 19 times on different parts of their bodies.
Seve Demir was a member of the Democratic Party of Unity, Fatma Uyar was a member of the Free Congress of Women and Pakize Nayi was vice president of the Popular Council of Silopi. All these organisations are acting in favour of the Kurds and so suspicion for the murders falls on paramilitary forces of Turkey.
A curfew has been imposed in Silopi, Cizre and Diyarbakir and there are daily violent clashes between security forces and members of the PKK.
The street battles have caused the mass exodus of the inhabitants of these areas. The Kurds speak of displacement of the population and Ankara argues that is fights to "cleanse" these areas from "terrorists".
The Turkish press reported that the murder of the three activists shows that in the war in southeastern Turkey some act without any control and there are fears of a return to the early age of the 90s when Kurds were being murdered or disappeared on a daily basis as a result of the action of the Turkish parastate.